In this ever-expanding digital era, our reputation influences not only our professional but personal segments as well. Yet, we consider 'personal reputation management' to be a thing of big politicians, celebrities, or only C-level executives. Let us think of a scenario where you have to make a choice between two equally qualified candidates. You surf the web and find information about one of them online, which is the same as he stated. The other candidate, on the other hand, has a negative or no online presence at all. Didn't the choice become way too explicit here? Whether big or small, all of us have spectators who care about this reputation. They may be a hiring manager, a freelancing client who can pay you hefty bucks, or a local community manager, a positive online reputation can act as a game-changer. We simply cannot afford to appear as someone who we are not before them. We may think that all this data online will get lost amid zillions of web pages, so what is even the point of seeking a positive reputation online? But it is not an easy fate to escape the hands of internet defamation in the age where all our records are effortlessly available on the web. From a criminal lawsuit to a nasty comment against your employer – all of it is readily accessible. 
We have been taught to believe that either reputation management for individuals is not a thing or it is a matter of public figures. It is high time we understand the dire need for online reputation management for individuals, not only a celebrity, but the general public. Maintaining a personal brand is as important as that of a big business. Let us assess some of the reasons why having a personal online reputation is prudent.
Reduces the Risk of Identity Theft: Online reputation makes us more secure. Suppose that you are John Lewis, an aspiring part-time public speaker. You apply at a speaker front, but got rejected? Because the organizing committee found John Lewis guilty of thievery in the past. You may even be the same John Lewis or someone might be pretending to be you, but no one would take a risk with it. Had you been already supervising your online presence by investing some time to showcase your true self, you wouldn't get mistaken for your identity and the case would have been different. 

A Vast Passage of Opportunities: Carrying out a well-equipped personal online reputation management is like being present in a big networking event online and can help you find jobs, prospects, and leads you never even imagined to work with. Be it finding a partner, grabbing the funding for your upcoming venture, a part-time writing job you always wanted, or just a handful of people who appreciate your work – you can find it all there. Close to

84% of businesses

leverage social media to hire new employees Doesn't reputation repair sound like a feasible way of achieving these dream targets of yours?

Improves Trustworthiness: Having an online portfolio of your personality authenticates your profile and proves your stance better as people get attracted to humanness in this automated world. You are able to convey what you say much more steadily. As it helps, you take control of your online activities and information being passed, you can even choose the particulars you would like to share with the world.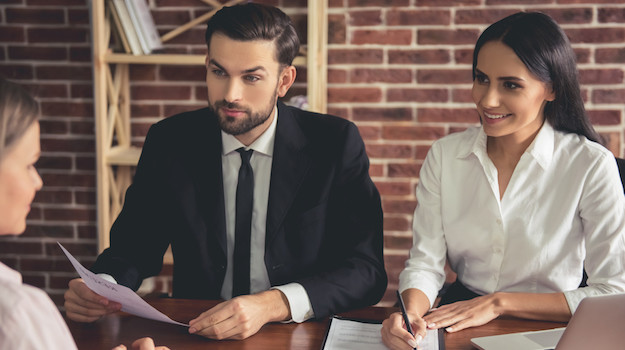 By now, it is clear that managing a reputation needs work. But it is natural for a layman to find themselves stuck within the technicalities of these terms. To make this arena easier for you, let's circle around some of the most effective timeless strategies for personal reputation repair.
Create an online presence

of your activities: Online reputation is like a testimonial of your undertakings which are guided as per your instructions. It may seem convenient to think that not being present on social media safeguards your privacy and prevents you from online defamation. But if you monitor it closely, it is the other way round. You may not even be aware of what is happening on the internet under your name. You need to take a firm command over your individual online reputation management

so no one is able to take advantage of your absence

. 
Take charge – Start off by deciding what all platforms do you want to be active on and carve out a plan for them accordingly. You don't need to be on every possible social media out there, but it is recommended to at least claim your username on the most commonly used & field-specific platforms. You should also claim the domain with your name even if you see minimal to no usage of that in the near future. 

Think & act – Everyone's purpose of being on the internet is different and so is their audience. Deliberate what kind of audience you want to cater to with your activities and plan the content that is relevant to them. An angel investor probably would not care about how much fun you had on your last trip, so be careful of what you are posting.
Be true and wise: Once you have finalized your audience and the niche of content, make sure you stick to it. Do not claim anything you won't be able to provide and invite

negative reviews

. If you want your clients to hire you as a photographer, it is better to ignore posting original writing pieces on the same account, as it may confuse the clients. Do not lose focus.
Maintain dignity – Even a slice of inappropriate behavior online can cost you a lot. Refrain from posting your political views on the web or being vocal about your support pertinent to a controversial statement. Everything you do online is well preserved and cannot escape from the eyes of the beholder. Always abstain from bad-mouthing about your boss, a client, or interacting in LinkedIn comments over a sensitive matter.  It can be instinctive for you to want to bash at someone who falsely accused you of something, but remember that it is a public place and people are chasing every action of yours. 

Remove the trash – As per a

prediction

by Schmidt, an American businessman, every young individual will be entitled to change their name in adulthood so as to abandon youthful hijinks saved on social media sites. Request your friends to remove any such nasty stuff and spare no effort in finding the passwords of your old accounts to clear up the history. Believe it or not, you get only one chance of making a first impression and you wouldn't want to risk it. 
Pick up the right

SEO strategy

: As the saying goes, the best place to hide a dead body is the second page of Google. Doing everything right without a top-notch SEO method ain't gonna yield any significant results. Even if there is negative content against you, these strategies can push the positive content up and save you from the consequences. No one makes an effort to search beyond three pages (maximum) of Google. Make sure that whatever content you are putting to enhance your online reputation should abide by an SEO scheme that puts you at the forefront. This is the only way to climb the search engine ladder.

Ask for reviews and recommendations: You successfully completed a group project – ask for a recommendation from your colleagues. You met all the targets at your workplace – seek a recommendation from your manager. If not asked, the answer is always a no. The credibility that these reviews and recommendations give you is immense. As per a

survey

, 84% of people trust online reviews as much as a personal recommendation from a dear friend. There should be no hesitation in asking for reviews and recommendations.

Small things, big difference – Suppose that you were able to follow all of the aforementioned techniques but looked over the smallest details. Unfortunately, you are back to square one. Some of the smallest details to pay attention to include putting a current profile picture of yours, and changing a username that is either unprofessional or unsuitable for your audience. Make sure to keep your name uniform across all the platforms to avoid any confusion. If you do not want a particular profile of yours to be seen, make sure to change its privacy setting so that others can't discover it. Small steps make all the difference!

Media Intelligence Tools – It is as important to monitor what is happening online under your name as it is to manage the reputation. Whether it is about your product, your competitors, your customer service, your industry, or your colleagues – you will be able to look over any & every opinion of your audience, without any filter, with minimum effort, and save you time. Using media intelligence tools is also a great way for you to monitor the competitive insights for your brand.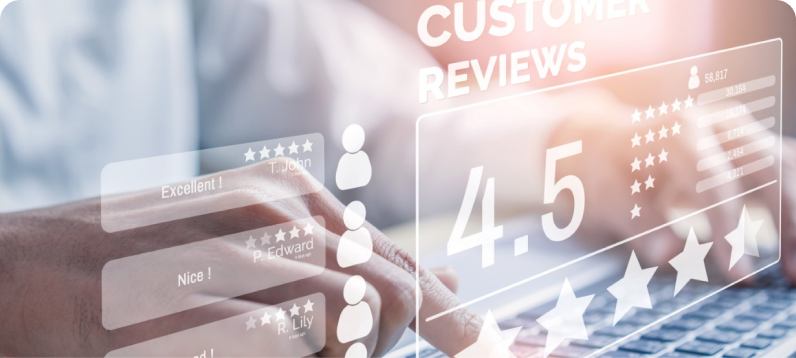 Let Us Help You Protect
Your Online Reputation Today
If you are ready to take control of your online reputation and potentially improve your business, we at Blue Ocean Global Technology can help. To help you protect your image online, our reputation management experts will work with you to understand your needs and identify a strategy that best suits your brand. Email us today to discuss the state of your online reputation.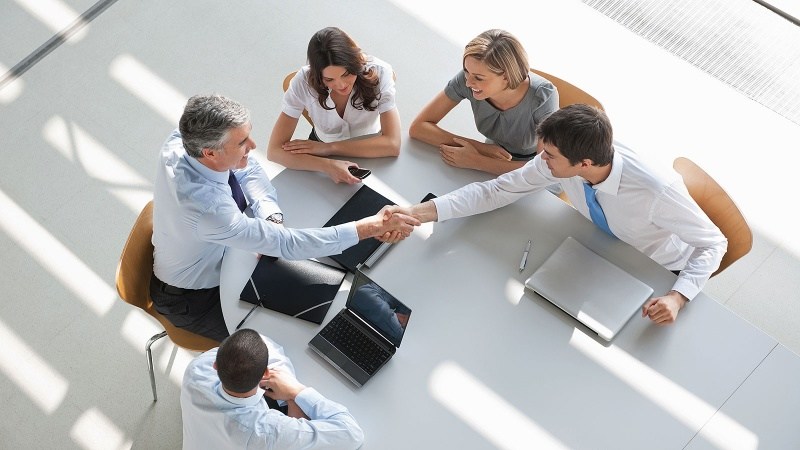 These were some of the tried and tested strategies of effective reputation management for individuals. Personal reputation management is different for everyone. Keep your targets in the center while executing these strategies. Reputation needs work and time. The earlier you understand its prominence, the better lookouts you earn throughout your life. Whereas, if you choose to disregard its importance, the consequences can be drastic and rather unpredictable. Every adult should consider online reputation management as their responsibility instead of obligation.
Managing your personal reputation should not come as a tiresome or painful process. It is just the connection of dots of some handful of practices. It takes consistent efforts to build a reputation. Start with something, and gradually take full charge of it. If done correctly, a positive online reputation opens the door to a plethora of opportunities and avenues for you. 
Online Reputation Management Is Vital to Every Business.
Invest in Success, Call Us Today and Let Our Team of Professionals Help Maintain Your Good Name.