Proactive: adjective: anticipatory, acting in advance to deal with an expected difficulty.
Every successful business needs a plan; it's the foundation for the present and the guide to the future. And every business plan must include investing in the company's online reputation and in that of its executive personnel. There are as many assets in today's digital world as there are in the physical world (building, infrastructure, and human resources). Every executive-level leader—CEO, CFO, CTO—must proactively invest in online reputation management to protect themselves and their business, lest negative reviews and bad publicity catch them in the crosshairs.
Business owners, entrepreneurs, and really anyone seeking to maximize their future opportunities and foster trust amongst their clients or consumers should make managing their personal digital reputation a priority. Not doing so is simply no longer an option. Anything posted online, including social media, forums, reviews, blogs, and search rankings, can lead back to you, even if you have not actively pursued a presence online. And those avenues of connection carry risk.
One of your most valuable potential assets is the cache of positive search results that reflect your values, the worth you provide as a professional, and your relationship to the business or profession you're engaged in.
Why Is Your Personal Online Reputation Important?
A robust online presence isn't just for social media influencers and job seekers. According to this study referenced by Forbes, 92% of business-to-business buyers were influenced by online reviews before making a purchase. A prospective client or customer can be heavily influenced by search results. And many HR departments scour the internet to research job candidates as part of their screening process. Even individuals on dating apps tend to Google their matches before meeting up with them. 
Statistics show that no matter how many thousands, or even millions, of hits come up on a search results page, only a quarter of searchers click beyond the first page. This means that 75% of internet users rely on the information they find on the first page only. 
And even if every bit of information about you online is positive, just one person with the same name as you, or a similar one, can be enough to damage your reputation. Imagine your name in the headlines associated with a crime or an embarrassing situation by pure coincidence. There's more than one Mark Zuckerberg or Melinda Gates in the world, and chances are, there's someone out there with your name as well.
As a result, your name could easily get mixed up in negative content. And your business runs the same risk. If you find yourself connected to a negative or controversial news story, however inadvertently, distancing yourself from it will require real effort, especially if you don't already have current, positive content that appears at the top of search results.
If someone with your name is in the news for committing a crime, how do you differentiate yourself from them? Read more about repairing your reputation here.
Just being reactive in these situations, no matter how quickly, is often too little, too late. Waiting to take action after your reputation has already taken a hit will inevitably have a negative impact on your bottom line. Real and effective reputation management requires taking a proactive approach. Recovering from unfavorable, embarrassing, or untrue news and content often necessitates a lengthy campaign of reputation repair. 
Why Be Proactive?
Being proactive is imperative because risks to your reputation are everywhere online. Posts, tweets, and news updates are being generated around the clock. Something as small as a negative comment can go viral literally overnight and become a full-on assault that could wreck you or your company—even if the comment isn't true. Damage to your personal online reputation can have an unexpected and potentially catastrophic negative effect on your business and your bottom line.
Again, 75% of internet searchers look only at the first page of results. This creates a high-risk situation for many businesses. Your company might have been going strong for 50 years, but if you have posted no updates, timely articles, or blog posts, or engaged in any other online activity in a while, search results related to you might not appear until page five—meaning that the aforementioned three-quarters of potential customers will never see them. Instead, companies that are just a couple of years old but post updates online regularly will frequently appear on page one, edging your company out of the contention.
The same applies to you as an individual. People want to know who they are, or might be, dealing with, so they naturally tend to search online for information about potential partners, employees/employers, and other key individuals. If a search result for you leads to an outdated profile or stale content, the searcher might be confused as to whether or not you are still part of a company or even in business at all.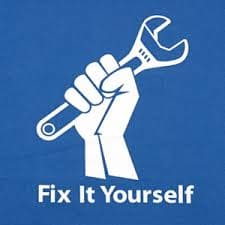 Should You Manage Your Online Presence Yourself?
Many people attempt to keep a check on their own reputations by conducting basic Google searches and setting up news alerts, but these efforts only scratch the surface. Single-handedly keeping watch over all the possible sites and search engines where content connected to you might be hiding is almost impossible. Beyond the well-known Google, Bing, and Yelp platforms, new ones enter the scene every day. Busy executives don't have the necessary time or resources to monitor their online presence on top of maintaining their normal schedules and fulfilling their required responsibilities.
Partnering with an expert in online reputation management allows you to keep your focus on critical revenue-generating activities. A professional online reputation management firm will take on the responsibility of searching for all content, monitoring changes to your search results and, if necessary, repairing damage to your online reputation so you don't have to. 
In the heat of the moment, or the first flush of embarrassment, keeping one's perspective is difficult. An experienced consultant or agency is not only more objective but also equipped with the tools and skills needed to quickly identify and implement a strategy tailored to fit the situation. 
Online Reputation Management, Response, Repair
Think of online reputation management as a long game. It is a strategic, proactive way to preempt harm to your online reputation and establish a defense against possible threats. 
As important as being proactive is, you must also be strategic in your response to negative online content and integrate your strategy into a long-term plan. Because most people never look beyond the first page of search results, a negative hit can effectively be "pushed" out of sight by producing fresh, new positive content, such as articles, press releases, blog posts, reviews, and testimonials. Over time, the negative content will age, and Google will re-index websites, and although the offending content won't disappear completely, it will become more difficult to find, requiring more time and deeper research to be uncovered.
What makes crisis management feel especially daunting is that it requires a swift response and resolution, all while under intense pressure. While online reputation repair requires a similar approach, the process isn't necessarily a quick fix. Beware of agencies that suggest using strong-arm tactics such as litigation or intimidation. These methods often backfire, worsening the crisis you were hoping to end.
Make A Smart Investment In Security
Astute companies understand the massive importance of investing in the security of their data, operating systems, and assets. And your greatest asset is your reputation, both online and in real life. Doing research on your own online reputation and how to manage it can be overwhelming, but being alert to the consequences of a damaged one is essential. You need a long-term strategy for continuous monitoring, the creation of positive content, and consistently ranking high in search results. 
Because digital reputation management is an investment in your personal and professional life, you owe yourself the support of online reputation management professionals whom you can trust, and they have the skills and experience to save you not just time and money but also the headache of managing your digital presence on your own.
In the digital era, your business can only be as successful as your online presence.
Join the technological revolution with us. We offer the best possible guidance you can find.