Are you struggling to get more traffic to your website? Rest assured, you are not the only one. Even if you have a handful of readers or a few thousands you always want to increase the number of visitors to your site. It's obvious why. More traffic, means more leads, that you can convert into paying customers for your products or services.
There are lots of things that you have to do to optimize your site so you rank higher and get more traffic from Google. That's why we reached out to 34 SEO experts and asked them the following question through our expert roundup: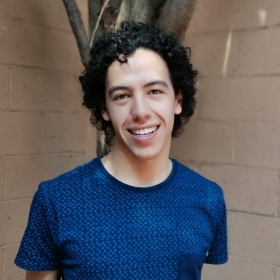 Google changes its algorithm hundreds of times per year. As such, optimizing a website is becoming increasingly difficult. To achieve optimal results, you have to account for both Google and your potential customers. In an ideal world, Google should simply help you find such customers. But with increased competition, Google's priority is to provide value to their customers, not necessarily yours. Google lives on data. Recognize the more a user stays engaged inside your website, the more data Google will collect. It is imperative that you are thoughtful about providing Google and your customers want they want through the best customer experience possible on your website.
We recommend strong introductory paragraphs that are informative and seductive to your potential customers. Consider writing headlines that appeal to what your customer is searching for or the emotions they may experience while searching. This may simultaneously give Google power words that will help strengthen your organic ranking. Now, those are just two simple examples. You should also pay acute attention to backlinks, meta tags and regular plugin updates. Google will archive these regular updates and favor these details when populating search engine results pages (SERPs).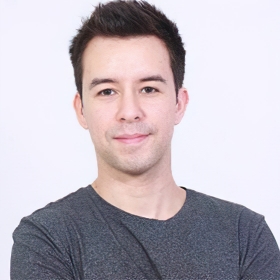 Start with a technical audit. Make life easy for google and google will reward you.
Start by making sure that you don't have any needless URLs indexed. Make sure your website is fully crawlable and your important pages are just a few clicks away from your homepage. And make sure your website is fast. Under two seconds is preferred these days.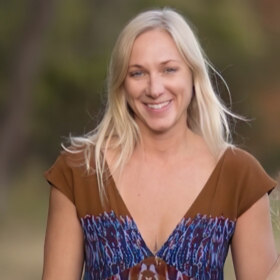 Improving a website's traffic means moving up in the rankings. You need to get to page one of the search results to really get any significant traffic for your chosen keywords. To do so, focus on three aspects of SEO:
The technical part includes things like meta descriptions, open graph data, schema, site speed and a few other things that you don't necessarily see when you look at a website with the naked eye.
These are underlying pieces of data that Google uses to determine what your site is about and whether it is worth showing to users.
The On-Page part is about getting the words on your page to be read by Google's crawlers. Simply put, this means adding specific title tags (H1, H2, H3) relevant to your topic and ensuring good quality content with images that are titled with your keywords and have alt descriptions.
Finally, off-page SEO requires outside websites to link back to your website using anchor text or direct URL links that mention the keywords you are trying to rank for. It also includes other things like business listings or citations.
There is no quick fix for getting traffic. A solid SEO campaign will address all three areas of SEO and ensure that you will beat your competition by outperforming them in these three areas, thus ranking highly for your keywords, and increasing your overall traffic.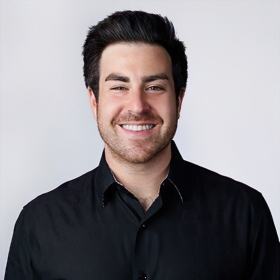 Consistently delivering efficient and affordable SEO campaigns is a challenging task, but we take pride in it. Here's how we've streamlined the process to get the most traffic for our clients.
We all use the same keyword tools: ahrefs, SEM Rush, Moz… the list goes on.
SEO wins come from not only targeting the obvious keywords, but also looking deeper to find low hanging fruit that can earn just as much traffic. Always need to try and get some quick wins for the client in the first 3-6 months!
You know the high-traffic and high-competition keywords that you and your competitors are vying for. However, finding these niche-specific keywords with decent traffic and lower competition scores leads to big traffic wins in the short term while you chip away at the big boy keywords.
Of course, adding your high-priority keywords into your title tags, meta descriptions, header tags, image alt tags, header tags is the obvious first step for every page of the site you are optimizing.
You need to theme each page relative to the keywords you've identified. Go a step further by adding at least 500-750 words of keyword-rich content, structured in an FAQ style to your homepage and all your core service/location/product pages. You are going to notice an instant increase; especially for those longer tailed keywords.
Long-form copy has been proven to perform better. However, the challenge is adding enough copy, without "stuffing." We've discovered that dropdown FAQs are an effective way of getting enough keywords and content on a page without affecting usability or CRO, while ensuring the copy has value.
While most people outsource content writing or use content brokers, we always hire real writers.
Don't recruit SEO writers. Recruit good writers. It's easier to train an amazing writer on how to do SEO than it is to teach an SEO writer to be amazing.
Build Relationships, Not Links
If publishers know they can trust your content, you can leverage existing relationships for future projects and clients. Manual outreach becomes easy.
I love this idea that guest blogging is dead. More opportunities for us. Guest blogging didn't die. Spammy guest blogging died.
Funnel the Link Juice to the Right Places
Be hyper-strategic in where you send the link juice from guest posts. Don't blast the home page with exact match anchors. Google notices that for the wrong reasons. It's too aggressive.
The Google algorithm has never made more sense than it does today. Traffic goes to those who optimize their pages properly, while earning organic links back to those pages.
Those key content pages should have tons of exact match internal links which then effectively funnels the link juice from non-commercial pages (like your blog posts) through to your top targeted commercial pages (homepage, service/location/product).
Google eats up that content and links and you a) end up ranking the blog post for tons of new keywords and b) your top targeted keywords get a boost from the internal links.
That's how you earn more traffic and ensure you keep it after the next Google update.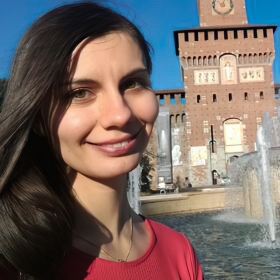 If you want to increase the traffic to your website you should publish an expert roundup. You identify the top influencers from your niche, reach out to them and collect their answers to a question that you consider important. One of the immediate benefits is that all those experts will share your post on social media so you will get access to their audiences.
For example, if you have 500-1000 followers on social media, when you share your post they will see it, some will react to it and maybe a few will reshare it. But if you have a post with 30-40 influencers that all have 10k-50k followers or even more and they all share your post, then you will get lots of new visitors to your website.
Another major benefit of an expert roundup is that some of the experts will link to your post. It's important to nurture the relationships, to not be pushy, to have an interesting topic for your roundup, and to edit the post in an appealing way.
Don't get discouraged if not all the experts have linked to your roundup. You can ask them if they would be willing to let you guest post on their sites or propose them a collaboration.
All these options will help you get more traffic to your site, rank higher, and grow your business.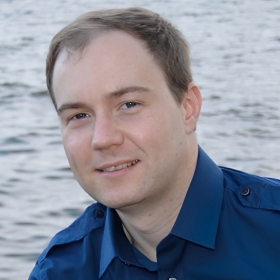 SEO is something every website and brand needs to continually focus on. With more websites and competition than ever before, and with the increase mobile and tablet usage, desktop and organic search rankings are now worth more than ever before. Here are some helpful hints to help you get the most out of your content and SEO in 2020 and beyond.
Focus on higher quality content with a higher word count (1,200 words minimum per article)

Post higher quality content LESS often, with more FOCUS on link building.

Share each article on every major social platform and use a social scheduling tool to repeat.

Take advantage of guest blogging on other sites to bring new backlinks to your own site.

Analyze the competition and use SEO tools to choose the right keywords to go after.

When your article is completed, run an SEO Analyzer to see what improvements can be made.
Follow these quick tips and methods and you will be much more likely to find success with your site SEO for months and years to come.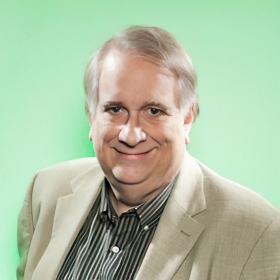 We train our clients to understand the difference between "traffic" and results. There is no doubt that a good website will get more results if they get more of the same quality traffic.
Boosting traffic without considering exactly what kind of visitors you are aiming for and what the goals are for the site, is folly.
Nothing in SEO is more important than knowing exactly what you want to have happen. Quality leads or sales or even attention are results that we can measure. Traffic has to be quality or why bother?
If you're looking to be in business beyond the next quarter, make sure you are providing the content that people will want to share and refer to. The search engines will eat that up and you'll grow quickly. Are You Interested In Removing or Burying Negative Links Online? Contact Us Here.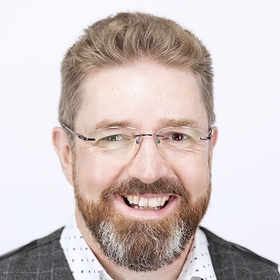 My best SEO tip is to look at Google Search Console to identify the searches you're already ranking for – perhaps low on page 1 or on page 2.
It's far, far easier to move up a couple of positions for keywords you're already ranking for than it is to rank from scratch. But moving up just a few positions can often double or more your traffic.
There's also a pretty high chance that some of those ranking pages haven't been optimized (or at least not fully optimized) for the keywords you're ranking for.
So when you find a page that's ranking low on page one or on page 2, often just some simple on-page SEO or a few internal links from other related pages is enough to get it up a few spots. Add in a few external backlinks and you can get a major increase in traffic.
The other thing to look for in search console is pages that rank well, but with low clickthrough rates. In those cases, some simple changes to have a more "clickable" page title and description can get a big increase in click-through rate and therefore more traffic.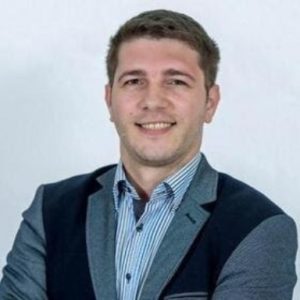 When I work on a website with decent organic traffic and backlinks I like to search for quick gains. Here are my top 3 tips and tricks:
Checking Http to Https and www to non-www redirects might identify a 302 redirect (temporary) instead of a 301 (permanent) and only the small change of making 301 redirects could end up in a serious bump in authority.

Secondly, I check the internal linking and anchor text used, creating good internal linking can have a big impact on ranking. It's harder to rank with pages that have less than 5 internal links. Why should Google rank those pages when you don't give them any attention?

Third I look for pages with good backlinks that don't rank that well. Improving the content of those pages by adding FAQ section, Bullet Points and Definitions (if the case) can make the page not only rank better and on many more keywords but also have a chance of getting Feature Snippet position or People Also ask.
Instead of stuffing keywords, use topic keywords on the page to increase quality.
In the past it was the saying "Content is King" and I really think nowadays the Queen is Featured Snippet position! Everybody wants it!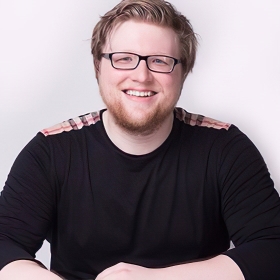 If you're working with a website that already has some good quality content ranking in Google, then the easiest path to get more traffic will be looking at what ranks on Page 2 of Google.
Often these will be related keywords to your other articles that are ranking well, but the keyword is not present in your actual article or isn't featured prominently in the article.
I always tell buyers that this should be one of the first things they do when they acquire a site from us because it can lead to some big wins – especially when combined with conversion rate optimization.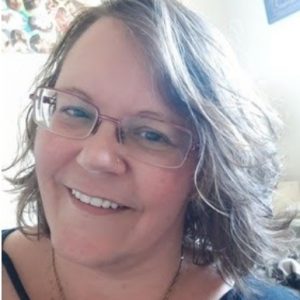 My tips to improve a website's traffic are the following:
You should optimize each post using keywords and key phrases.

Optimize each post using the Yoast SEO plugin.
Ensure that you use relevant hashtags when you share the post on all social media platforms.
Make your website mobile-friendly.
Your post must answer questions that people are searching for.
Optimize your post for voice searches.
Your post should provide the most value (as compared to other posts on the same topic).
Stay on top of the ever-changing algorithms and update your blog posts frequently.
When you publish a new piece of content, make sure you update older pieces of content with a link to the newly-published post.
Make sure the speed of your website is fast—lightning fast!
Include different visuals in your blog posts.
Use captivating, catchy titles so people will click on your links!
If you do all of these things, you will rank your post high in the search engines, which will help you generate traffic to your site, as well as provide an overall good user experience.
BONUS TIP: Leverage the power of Pinterest!
This platform is actually a search engine that can drive more traffic to your site than Google (believe it or not). Include an image to pin in every blog post. Make sure your pins are rich pins.
Ensure that each pin is optimized with a meta description as well as hashtags. Use Tailwind to help you schedule your pins. Pin often.
Join Tailwind Tribes so that others will share your pins (your posts). Create relevant boards on Pinterest, too, and make sure you pin content relevant to that board ONLY (for example, DO NOT pin recipes to a board about motivational quotes).
If you need help learning how to use Pinterest, take a course. There are a lot of free courses out there!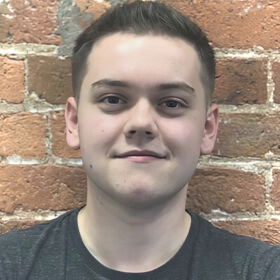 Mitigate the chances of keyword cannibalization throughout your website. If you don't your pages won't have the same effect and they're likely to rank poorly.
One of the biggest factors is the bounce rate will increase dramatically because the content on one page won't convert/ be relevant for anther page's targeted search term. This means that people will land on your page, realize it's not what they want and then leaves again without any interactions. So, the website and company are missing out on valuable conversions from the traffic because you're not optimizing in the right way.
So, target one main keyword per page. For example, have SEO on one page and Web design on another. Don't target both on the same page.
Often keyword cannibalization is don't by accident, it can be tricky to talk about a product or service without referencing another product or service so when doing so, just mention it and link to that service page instead of offering an in-depth explanation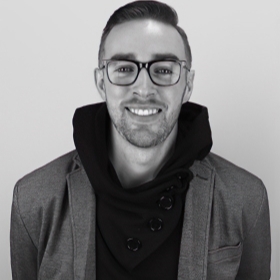 One of my favourite SEO tips is identifying keyword cannibalization issues on a website and improving it for more traffic.
Keyword cannibalization is when a single keyword or phrase is targeted on multiple parts/pages of a website. Having a bunch of pages that target the same keyword can cause problems, and often, this means lower rankings.
My tip is to identify which pages are cannibalizing others using filters in Google Search Console, then make recommendations to improve it.
Often the solution involves:
target unique keywords across the pages by changing title tags,

adding a noindex meta robots tag to a page,

301 redirect a page to another,

consolidating multiple pieces of content into one,

restructuring the information architecture of the website.
Ahmad Benguesmia – Bengu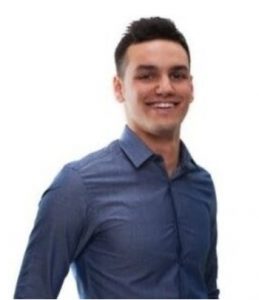 If I could give one tip for SEO, it would be to find a strategy that works for you and if you can — automate the process required for you to land those links.
This will obviously require you to have a budget to invest, as you may need to hire VA's and/or content writers.
But it means you can build links at scale without spending all day doing the link building yourself.
In terms of specific strategies, despite what people say, guest posting still works, when done correctly. Especially when you focus on high-quality websites.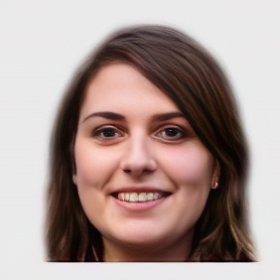 Here are our best SEO tips to improve website traffic:
Have a clear mission so you can create attractive content that gets people's attention and allows them to interact.

Link this content with the best keywords for your business, do research and use software tools to help increase quality and accuracy.

Apply the keywords to front end text for your site and on the data side for search engine optimization. This will generate a constant flow of people being active on your site.

Provide backlinks to relevant websites that show authority and trust to users.

Communicate efficiently with people who are inquiring and ensure your service will be of the best.

Constantly update your website by removing any old data that is slowing down your site or is not relevant to your business anymore.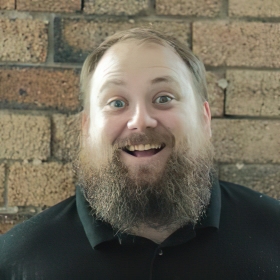 Creating the right content optimized for your user's purpose helps you ensure a steady stream of traffic to your business.
Following SEO best practices will help your website eventually sustain itself and therefore give you more time to focus on content creation.
The best SEO results come from managing and updating your content on a regular basis. This can be achieved by undertaking the following SEO activities.
Keyword Research

– Keyword research involves researching specific topics your audience is interested in and identifying search terms they use when looking for information and services relevant to your business.
This is why SEO starts with keyword research and discovering what phrases potential customers are typing into their search bars.
Competitor Analysis

– Once you have identified your keywords, search for them on Google and find out what pages are ranking highest. Analyze these websites and find out what keywords they are using with a competitor analysis tool.
Content Optimisation

– Optimising your content includes strategically placing keywords in the text, using optimized headings and subheadings and placing internal links to maximize engagement.
On-Page Optimisation

– On-page optimization is the process of optimizing various front-end and back-end components of your website, so it ranks in research engines and brings in new traffic.
Backlink Building

– Backlinks are a reference to your content on other websites. Websites with many quality backlinks are generally favored by Google because it assumes someone would reference a popular or high-quality website over a mediocre one.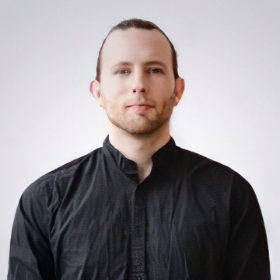 Improving website traffic is like going to the gym – the best results happen over time.
It's tempting to chase quick hits or silver bullets, but quality traffic should be generated gradually. The simplest way to do this is to increase your backlink portfolio.
With more quality links you'll have a dual effect.
your website authority will improve and your rankings will improve too

you'll receive referral traffic through the sites hosting your new links
Target high-quality and relevant websites to give your links the most SEO power. Remember, quality over quantity!
Kaloyan Dimitrov – EnhanCV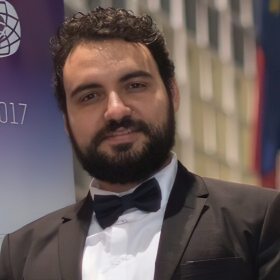 You don't really have to write a million blog posts to gain more organic traffic. I mean, you can always do so, but this can easily turn into a Sisyphean effort, especially if your competition comes with the big guns, budgets, and SEOs.
Use user-generated & autogenerated content to support and grow your website
At EnhanCV we used the vast database of user input to classify, organize, and publish hundreds of pages each targeting specific skillsets per job position and we based all of it on user input. To prep and publish new SEO-based pages required very little manual intervention and the results are amazing. That's why if you have any data you can use to build pages outside manual copywriting – go for it!
Build a semantic cheat sheet.
Most stop keyword research once CSVs are ready (Ahrefs, Semrush, Serpstat, etc., Google's PAA/Autocomplete/Related searches, and the likes). However, that's only the beginning.
With Mobile-Indexing aka Entity-first indexing, Google is already in the field of corresponding and interconnected concepts. Pull up your head terms and their close variations, and run them through:
Dictionaries;
Google's own define: search function;

Word clouds;

Wikipedia;
Look for patterns between keywords & topics to find concepts that match together and go hand-in-hand. This is extremely useful for strategizing how you build and structure landing pages, blog posts or even for internal/inbound/outbound linking.
Semantic keywords in your anchor text.
Let's say you've built a nice cluster of over 100-200 pages pointing to your main pillar page. To clarify, I'm referring to the classic hub-spoke model of building content. Now, normally, you'd spam the hell out of the anchor text and have every single cluster page linking with the same one.
Instead, work smarter and see what happens when you diverse it and add synonyms and other semantic keywords to it.
A great ratio would be 50% exact match and 50% partial/semantic-keyword match. But, don't take my word for it – test it and see where you should draw the line for your own niche.
Voice Search and Featured snippets
For some SEOs, January 2020 turned featured snippets into persona non grata, but they are still lucrative in many niches.
This is why, you can take advantage of the following couple of little known tips to improve their presence, CTR and, from there, your organic traffic, too.
Google won't show more than 8 bullet points in a list. This means the 9th one triggers a couple of things – multiple dots when performing a desktop search indicating there's more to that list, or, on a voice device, the device itself offers you to open the website and display it for you. How cool is that?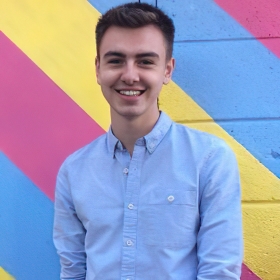 My actionable SEO tip is all around building links, but specifically via brand mentions. This is something I worked on recently and managed to gain 3-5 links from one hour's worth of work from mentions that already existed about me or my business.
Sometimes it happens on purpose and sometimes it might happen on purpose, but people will use your content or other assets and credit you by mentioning your name but they don't include a link back to your site.
There are several different ways and tools to use to tackle this, but I prefer to good ol' manual approach. The first thing you need to do is find where you are mentioned.
There are a few different search commands that you can use, but a simple search for your brand name in quote marks with work fine. Example= "Bobs plumbing services"
You then need to manually work through each listing to check if they have linked back to your website. Depending on how old your business is, this could take some time.
Once you have your list of sites that have mentioned you but not linked to you, you need to find their contact details and reach out to them and request the link.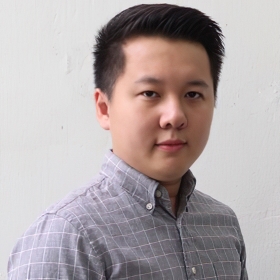 Here are my top two tips:
Often, most sites already have their keywords (on-page SEO) done. You will be surprised that any non-marketer can do this and they don't even know they are doing SEO.
So what's next is you need to build backlinks for the site, and it would be best if you could anchor it to the targeted keyword.
Building backlinks can increase SEO ranking as well as gaining traffic from other sites, so you should not ignore no-follow links.
Lots of websites can utilize Google rich snippets on their pages. Make use of snippets like articles, courses, products, services, etc.
Display your result better with rich snippets and you can increase the click-through rate in search engines.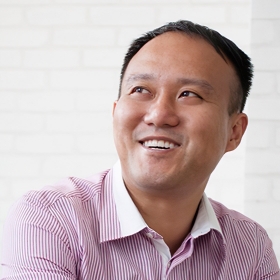 My favorite way to improve website traffic is by updating old content on your website.
I have done it numerous times on my client's sites where the blog post is 2 to 3 years old and the information is outdated. Many SEO experts prefer it too because it's easier to rank for the topic again and it's more you do not have to spend a lot to get the result.
Here's how I did it;
Use your Google Analytics history to find content that was having traffic previously but are not doing well currently, list them out in excel.

Find out which of the listed content has backlinks pointing to the URL, list it in the excel and the no of domains pointing to the particular web page.

Use Google to find out the updates and news about the topic, list them down too.

Focus on the web page that had the highest search traffic first. Focus the top 10, then the next.

Rewrite the content using the information you collected, and delete those that are not relevant to the topic.

Once re-publish the updated content, inform your readers via email or social media.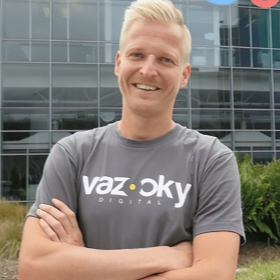 SEO tips to improve website traffic:
Don't write content for Google, but try and create unique content that is valuable to your readers.
Make sure you're on-site content is optimized properly.
This includes using header tags, meta descriptions, proper length, the right structure, use of image tags etc.
Build valuable links to your pages
Probably the most challenging in this list. Build links from high-authority website to your pages to get ranked higher. Focus on quality, not quantity. One link from a high-valued website is worth far more than 100 links from low-quality websites.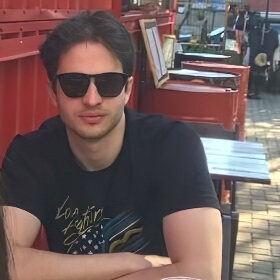 My tip for publishers looking to improve their organic site traffic is to read Google Search Quality Evaluator Guidelines. The document has been made publicly available by Google since 2015 and is a gold mine of information for SEO and Content Marketers.
The reason these guidelines are so important is simple: every time Google updates their algorithms, they do so by seeking to reward content most relevant to the user's search query.
And what the guidelines provide are details on what Google considers to be crucial to the relevance (and quality) of a search result.
In other words, "high relevancy = higher rankings = more traffic".
There is a quote from their official webmaster blog that confirms what I'm saying: "If you understand how raters learn to assess good content, that might help you improve your own content. In turn, you might perhaps do better in Search.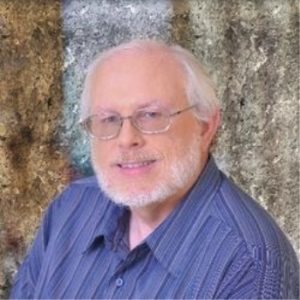 I begin by researching various keywords and phrases related to the subject of a page. I'm looking for phrases where I could rank easily on the first page. When I find one, I look for similar phrases that also rank.
Usually these keywords get just a hundred to a few hundred searches per month but they are not competitive so it's easy to rank. Then I write an article around the keywords.
The article is generally around 2,000 words. It asks questions and provides answers.

I use SEOPressor Connect to see how well the page is optimized, getting it to between 90% and 100%.
This set of actions usually results in my page being on the first page of the SERPs for several of the phrases without backlinks of any kind.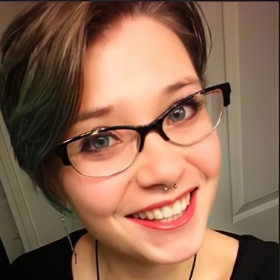 One of the best SEO tips for improving a website's traffic is to improve the loading speed of your page. Here are a few reasons why this is important.
Firstly, people are impatient. If your loading speed is slow, they will turn away. Not only will 40% of users leave the website which takes longer than 3 seconds to load, but the overwhelming majority of them will be discouraged from ever visiting that website again.
Namely, in one survey 80% of the visitors stated that they would never return to a website with poor performance.
This means that your bounce rate will be high, which has the potential to ruin your rankings in the SERPs. On top of that, page speed is a well-known ranking factor, which means you may be in double trouble if your website is slow to load.
But you don't have to trust me, just consider the fact that Shopzilla increased their earnings by 12% and page views by 25% when they improved their site speed.
Christina Brodzky – MediaSesh
There is no shortage of content that can be found on Google, but not everyone is writing content with SEO in mind, so there are always opportunities to increase the chances of ranking prominently in Google and getting more traffic to your website.
We usually tell our clients to start with the who, what, where, when, why, and how questions that have a search volume.
That way they can increase the chances of getting found by their customers for long-tail keyword phrases and position their business as a thought leader in the space. Some of our favorite tools to find these topics include SEMRush and Answer the Public.
After discovering the types of content that people are typing into their search box, we always recommend that the content is long-form, skimmable and provides valuable information.
That's because we don't want to just contribute to the noise that exists on Google by writing content for writing's sake; we want to add value and provide Google users a great experience when they get to a client's website.
My best tip I give to all who will listen is for increased traffic is – write content for your users not search engines.
For many people starting out in SEO it seems easy to write content packed full of keywords that you want your website to rank for. This approach is referred to as keyword stuffing. The best test to see if you are doing this is actually read your content. If the tone of voice is clunky or robotic, think about re-writing it to be more natural.If you can tell your content is potentially keyword stuffing, so can search engines.
Always keep your audience front and centre of mind when creating your content. Think about what your users are after. Are they coming to you to solve a problem or simply seek further information on a topic?
With your content you want users to find you via search, but that content also has to convince them your the best choice of information. If you are purely writing for search engines you will only end up hurting yourself. Writing for your users is key to ranking AND converting.
David Pagotto – SIXGUN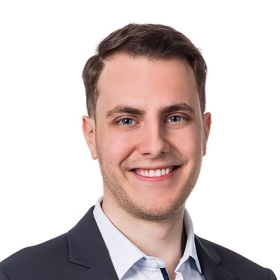 SEO is extremely multifaceted, but an area that we often find extremely under utilized is creating content at an exceptional standard – something that fulfills the EAT methodology (Expertise, Authority, and Trust).
We have found that by doing this we have been able to produce some fantastic ranking results for clients. The general idea is to create content that is better than the leading competition.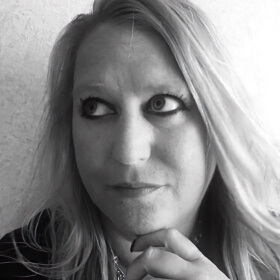 SEO optimization is so important when you are hoping to drive new customers to your site. That's why you have to be sure that you take advantage of every opportunity to get you ever closer to that coveted Google Page 1. However, it's a little different for each niche.
Therefore, you have to examine your industry, and whether including local keywords will have an impact, such as the best chicken in New Orleans or the top realtor in Detroit.
Also, don't be afraid to utilize your staple keywords as well, such as a content marketing agency or full-service spa.
One quick thing that you can do to your existing blogs or main pages is to be sure to give your images a little love.
Keep them compressed (preferably under 100 kb), and always be sure to include your main keyword in the alt text. It may sound simple, but it works! This way, even your images may begin to work toward your ranking efforts.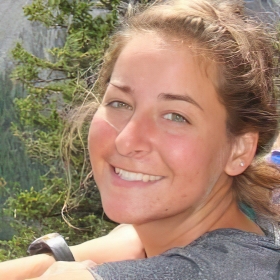 Top tips are always changing based on the business: Is it local? Is it international? New business? Old business? B2B or B2C? However, across all these categories there are similarities in what will help businesses to increase traffic.
Make sure the website is indexed by search engines. If not, submit a sitemap and request indexing.

Use title tags and descriptions well. These are the reasons people will click through to your

website from the search engine results page.

Provide the best possible user experience by making sure the website is mobile-friendly, fast, clear, and helpful.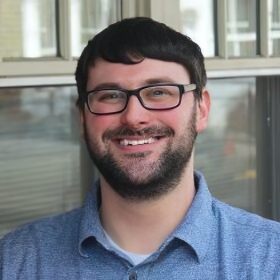 One of the best ways to increase site traffic is to add relevant title tags to your key pages. A title tag is a great way to let users and search engine crawlers know what your page is about when they search for keywords and queries.
A title tag (which is also commonly referred to as a meta title) is the large blue title that appears over a search result that lets search engine users understand about what is the result that they're clicking on, and is one of the main factors (in a series of factors) that search crawlers use to judge how relevant a page is for a certain term.
By composing accurate, keyword focused title tags to your key pages, you have a better chance to rank in search and drive more traffic to the pages that matter to you.
If you don't have a keyword research tool to decide what keyword to focus on with your title tag, do a little bit of competitor research.
Search for your product and see what the top results are using as their title tags and how they structure them. Emulate your top-ranking search engine competition but make your title tags true to your offering or product.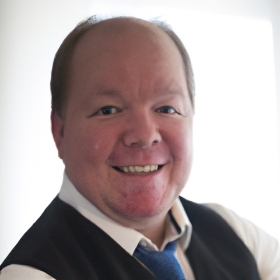 There are a lot of ways to improve a website's traffic, but the most important strategy to focus on is the user experience.
Fixing technical issues, writing content and creating links back to the website are all important, but if it is done at the expense of the user experience, then your traffic will be of poor quality and any improvement in ranking will be unstable at best.
When considering the user experience, you'll write better quality content, not just content for the sake of content. You'll also want to fix those technical errors that matter the most.
The images that don't load properly, or the page that takes a month to finish loading. You will also want to improve the quality of your page titles and descriptions so they are more clickable.
When you focus on the user experience, your link process becomes less about just getting links and more about educating and entertaining the audience with the added bonus of quality traffic.
If you ask yourself, "Would my visitors like this?" each time you plan to make a change or write new content, you will have a far better chance of not only improving your website traffic but also improving the quality of the traffic.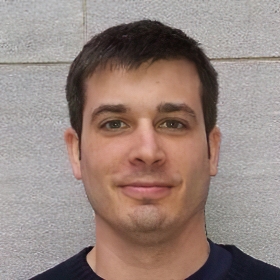 I think one of the often overlooked elements of SEO is quality blog content.
A lot of SEOs put content up for the sake of putting content up, but if you can take content to the next level, really adding value, it can pay off for years down the line.
Blog posts don't often deliver immediate results like Titles do, but we've seen a lot of instances where content earns links over time, with only the upfront work being done to promote it.
If you consider creating different types of pieces, especially some that are data-driven and that may attract other writers's links, you can have a lot of success, but you need to be willing to put in the extra time to do it right.
Blog content has the added value of helping your brand become an authority in the industry, and that can go a long way, too.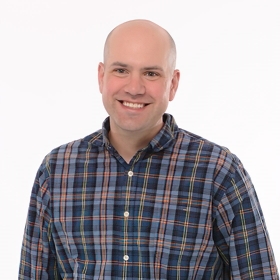 The best way to improve your traffic via SEO is to … stop "doing SEO."
That sounds counterintuitive. But hear me out. When you're "doing SEO," what are you really doing? You're trying to get Google to rank your content, that's what. Now think about Google's reason for being. They want to make money.
How does their search business make money? Via advertising. Why can they charge a premium for advertisers? Because they have users. Why do they have users? Because they deliver the best search results.
Therefore, Google has an existential reason to give users the best possible result in the context of their search intent. That means, by definition, the only way to get Google to rank your content consistently is to deliver the best possible result for a user.
In other words, you can't trick Google by "doing SEO." All you can do is deliver better content on a faster, more user-friendly website. Basically, SEO and user experience are now the same thing.
So my No. 1 tip for SEO in 2020 is to forget every SEO "trick" and "tactic" you know. Think about one thing and one thing only when you're trying to rank higher:
"Is this better for the user?"
If the answer is yes, do it. It's better for a user, for instance, to write a more comprehensive answer to a question. It's better for a user to make your site faster. It's better for a user to make your text more readable.
If the answer is no, don't do it. Typically, these are things that are designed to make the marketer's life better. Is that "lead gen" popup better for the user? Only if it gives something of real value. Is that "series" blog post better for the user? Probably not. They want an answer all at once.
This year, don't "do SEO." Make your site fundamentally and truly better. If you do that, Google will like you – and traffic will follow.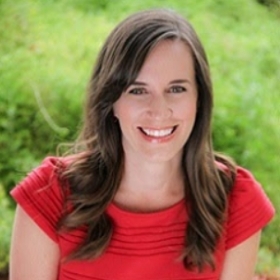 One of the best ways to increase website traffic is to earn backlinks on other, reputable sites.
This works in two ways.
One way is that readers of that site may like what they're reading and click over to your site.
Another way this works is by sending a message to search engines that your website is worthy of being linked to in other places. For that reason, search engines will rank you higher than before.
You earn these backlinks by earning media exposure. That means you're not paying for them like an ad.
Instead, you are offering something newsworthy or something of value that makes that online writer want to share your expertise and link back to you so their audience can find out more.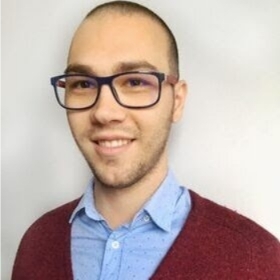 Start with an analysis of your business needs.
Do you need traffic (and sales) quickly? Then SEO shouldn't be on the top of your priorities.
In this case, start with channels that can bring in traffic quickly: Facebook ads, Google Ads, Facebook groups, Quora (both organic and paid), partnership with influencers etc.
You already have a steady stream of sales, but you want to increase the traffic to your website in the long run?
Start with the Hub and Spoke content strategy.
First, find the topics that your customers are interested in. The main topics are called hubs.
Next, create a piece of content around each of these main topics and then link to other blog posts where you explore certain sub-topics more in-depth.
We call these sub-topics spokes.
For example, one of your hubs can be "How to drive traffic to your website".
Then some of the spokes can be:
"How to drive traffic to your website with Facebook Ads"
"How to drive traffic to your website using guest posts"
"How to drive traffic to your website without paid ads"
And lastly, don't forget to promote your content. You could acquire backlinks to rank for those posts, you can promote them via ads, through your email, it doesn't matter.
Just make sure you put that content in front of your customers! 🙂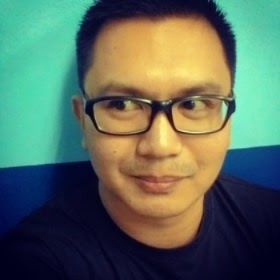 Granted that your website is properly optimized (Speed, UX, etc) perhaps the best SEO tip I can think off to improve a website's traffic is about leveraging your target market's values by providing solutions and integrating them into your content.
Integrating value in your content is tricky, you'd need to research keywords and pain points that you are trying to solve. The sooner you understand how to deal with this the better. (Extra tip: Check the top contents in Google for this and improve them further)
Going deeper, what do I mean when I say "website traffic"?
The website traffic that I am describing is the kind that converts to whatever goal your website is trying to accomplish. Therefore what you really need are "highly targeted" website traffic.
Unfortunately sometimes even if you feel that you brilliantly accomplished what's written above, your website still can't get the traffic it needed.
And we have to admit that there are more websites out there that are either as good as yours or better, that is why you need to make sure that you are putting your content out there.
The fastest way so far to get more targeted website traffic is by utilizing Facebook and engaging people who are the same as your target market.
Join groups and provide value in discussions. At the same time check the backlinks of your competitors and search where they place their links.
The real question is how long will you need to do all of the following before seeing any results?
The answer is: It depends on the quality of the backlink you created and how Google values your website.
But for now do not worry about time, worry more about the value you can offer and eventually traffic will come after your website.
Thank you so much to all the experts that contributed to this expert roundup! Now you know how to get more traffic to your website. Let us know in the comments below what is your favorite strategy that you will apply next.
Also, remember that sharing is caring! Share this post on social media with your friends and followers.