When can a Negative Review be Considered Online Defamation?
The advent of technology has made it possible for people to promote their businesses and increase brand awareness across a wide range of social media platforms and search engines. These platforms also allow business people to engage directly with their customers and provide a forum for them to leave reviews at their discretion. Research has found that about 95% of customers read reviews before making a purchase decision. 
Online reviews of businesses and professionals, therefore, play an important role in shaping reputation and allow potential stakeholders to find out everything they need to know about a particular product or service. 
To business owners, this can be a double-edged sword. For the good part, a positive review will send more customers your way. A negative review, on the other hand, could be injurious to both business and personal reputation and result in financial losses. 
In some cases, a negative review can constitute online defamation, but proving and/or dealing with it can be challenging, especially to a layman. This is because a negative review by a customer may involve an honest opinion about their actual experience with a business and, therefore, be legal. Opinions, no matter how harsh or hurtful, cannot be false.
When Can a Negative Review Constitute Online Defamation?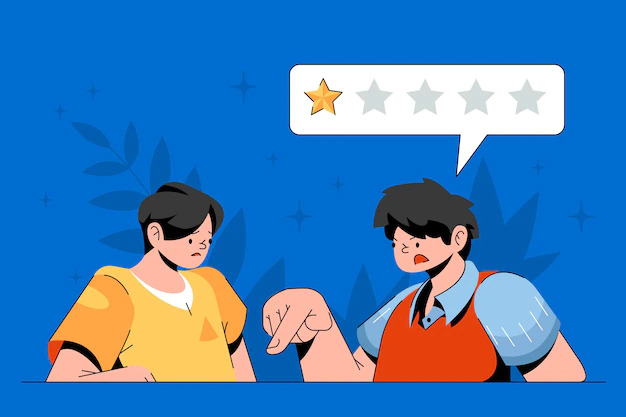 Defamation refers to the communication of a false statement about a person to a third party, which harms their reputation. Spoken defamation is known as slander, while libel constitutes written statements. Content published online, including videos, is considered libel. 
Business owners cannot restrict customers from reviewing their business because online reviews are protected by the right to free speech and additional laws, including the Consumer Review Fairness Act (CRFA,) which protects people's ability to leave honest business reviews in any medium.
Regardless, businesses can still sue for defamation over negative online reviews. A reviewer could be liable for online defamation if the statement is false, published to a third party without privilege, and the business suffered damage as a result of the defamatory statement.
Defamatory online reviews may be posted by competitors posing as customers, disgruntled customers and former staff, or random internet users posting anonymously with harmful intent. Reviews from actual dissatisfied customers may at times be exaggerated to some extent, thus crossing the line into defamation. 
Some unscrupulous individuals may even attempt to extort or blackmail a business, threatening to leave a negative review if their demands are not met, which is also illegal.
Non-legal Ways to Deal With Online Defamation
To protect yourself from online defamation, it could be in your best interest to try to address the problem without litigation. Even if the review checks most boxes required to prove defamation, there may still be situations where a lawsuit is not worthwhile. Especially if the review is only mildly negative and has not caused demonstrable damages, aside from being costly and time-consuming, a lawsuit may only exacerbate the problem, drawing unwanted attention and scrutiny to you and/or your business in a phenomenon known as the Streisand Effect. Depending on your unique scenario, below are non-legal options for dealing with online defamation.
Do Nothing. Sometimes, the best way to deal with online defamation is doing nothing at all. As mentioned above, reacting to a negative online review might draw more attention and provide ammunition to the negative statement. When ignored, most mild negative reviews get lost in a sea of positive and neutral reviews.
Respond. If you cannot reach the person directly, post a polite reply on the platform where the review was left. In as much as the review might be cruel and hurtful, engaging in an online argument will do more harm than good. Approach the negative statement calmly and rationally, in a way that offers a solution or indicates your willingness to make the user's experience better and shows your desire to remedy the issue offline. Sometimes, a negative reviewer is a customer who merely wants to feel heard and acknowledged.
Counter the Negative Review with Positive Ones. As is with most things in life, negative reviews are a normal part of business. You cannot please everyone. More often than not, a few negative reviews may not be prominent enough to influence existing and potential customers. Encourage contented customers to leave positive reviews to counter the negative ones. A ton of positive reviews will serve to disprove and/or make the negative ones insignificant.
Legal Steps to Take Against Online Defamation Outside the Courtroom
A lawsuit is not always the most appropriate cause of action against negative and defamatory reviews. This should be your last resort when all other efforts have failed. Fortunately, there are legal alternatives to a defamation suit that you can use to protect yourself from online defamation.
For starters, consulting an expert early on makes all the difference. The expert will save you time, money, and emotional distress by helping you understand if the review is an authentic case of defamation, as well as explain and advise your best options in addressing the matter, including whether or not it is legally actionable.
Send a Cease and Desist Letter.

If the negative review was posted by an identifiable party, sending them a cease and desist letter may be the most convenient action at resolving the issue. Simply put, a cease and desist letter is a cautionary correspondence sent to an individual or entity requesting the cessation and discontinuation of an activity. The letter may prompt the reviewer to take down the negative review and/or refrain from any future conduct, defamatory or otherwise, regarding you and your business. To maximize its effectiveness and avoid negative repercussions including the aftermath of the reviewer sharing the letter online, seeking the services of an expert to draft a well-worded letter is vital.

Contact the Site About Removal. Finally, you can report the defamatory review to the online platform on which it was posted and seek to have it removed. Although some review sites employ a hands-off approach when it comes to allowing business owners to dispute a review's validity, other sites such as Google and Yelp may enable the erasure of factually inaccurate reviews.
Especially if a review violates the particular platform's terms of service—which most illegitimate and/or inappropriate reviews do—the site may remove the review upon submission of sufficient evidence that the review is, in fact, fake or defamatory. In some instances, a final court order explaining why a review is defamatory is required.
If you do decide to take the matter to court, time is of the essence. Statutes of limitation, which vary from state to state, dictate how long you can wait before filing a lawsuit. If you miss the statutory deadline, there's a good chance the court will dismiss your case. Also, it helps if you have records and sufficient evidence of the defamatory statements, as well as the defamer's identity. Make sure to capture and preserve the content as soon as you spot it, just in case it gets edited or deleted.
How to Avoid Online Defamation as a Consumer?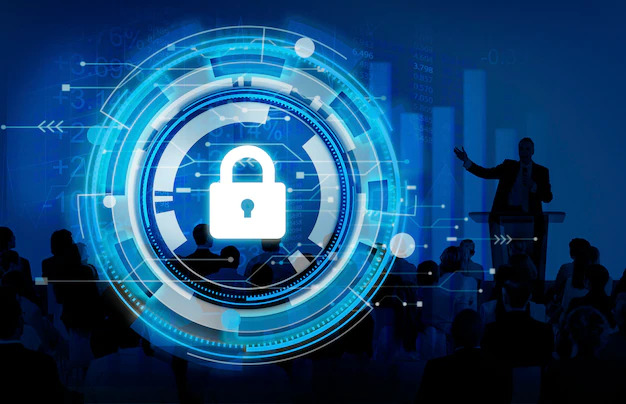 These days, it is standard practice to take your frustrations over a product or service to the internet. Though you may mean no harm, your efforts to alert other consumers and/or help a business improve may unknowingly land you on the wrong side of the law. 
As a consumer, to avoid online defamation, educate yourself on what constitutes defamation, and use social media mindfully and cautiously. If you cannot refrain from commenting about a person or a business, make sure your statements, albeit opinions, are factual and in no way defamatory. Even if the statement you're making is factual, you need to be able to back it up with evidence. Otherwise, stick to honest opinions that clearly present as such.
Also, keep in mind that people who repeat and/or spread a defamatory statement, for instance, by reposting or retweeting, are just as liable as the source. It is, therefore, best to distance yourself from potentially defamatory statements that might cost you a lot of money, and most importantly, your reputation and credibility.
Battling an Online Crisis?
Choose Peace of Mind by Our Side. Our Global Team Will Work Around the Clock to Manage and Successfully Overcome Your Online Crisis, so You Don't Have to.