Social Media Today reports that television viewing is the only activity we spend more time on than social media.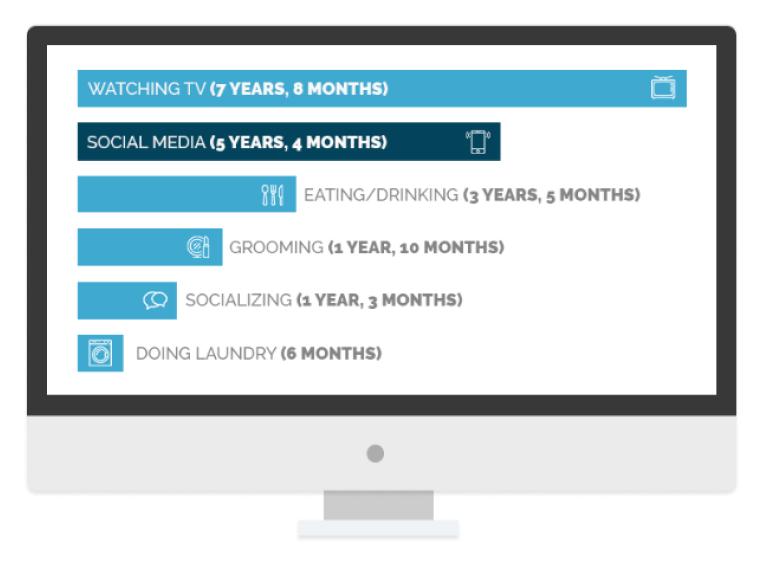 Image Credit: Social Media Today
In fact, a study by Statista shows that most people who own smartphones check their social media accounts even while watching television!
We are addicted to social media.
What does this mean for your online reputation?
First thing you need to know is that people spend a lot of time interacting with friends, family, colleagues, and just generally networking through social media, it's specifically on social media where perception and reality are often confused.
Here's a quick question to drive home the point: how many Facebook posts have you seen that fail to back up claims?
For example, this post was distributed around Facebook, but is not true: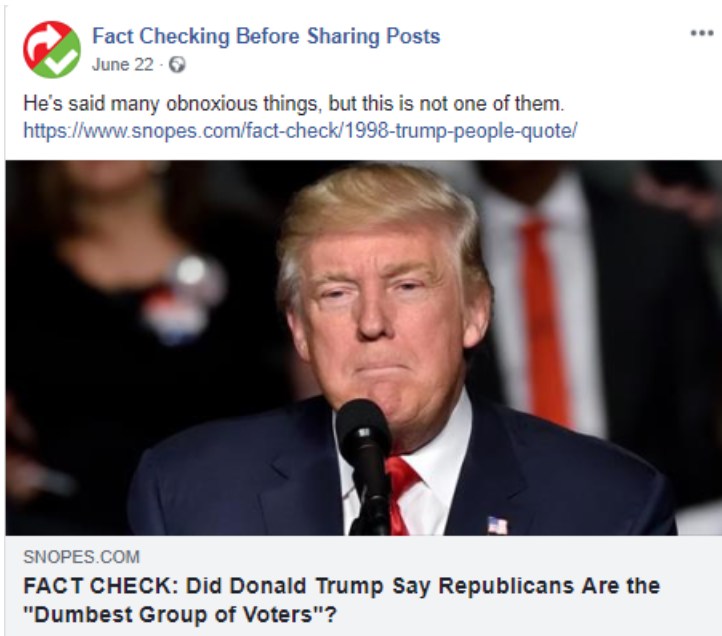 Social media is a hotbed of assumptions, so you had better make sure your finger is on the pulse…
From the statistics, you can see that our lives have moved online, and people love to share posts without first checking the validity.
This makes understanding online reputation more crucial than ever, in order to safeguard your name, whether personally or professionally. The more your name is seen online in a positive light, the more protected your reputation becomes, in cases, someone should ever begin an attack.
These 7 myths are a good educative starting point:
#1 Social Media Is Only For The Younger Generation.
If your target audience is older than 35, you may think that investing time and energy into an online reputation social media strategy is pointless, and although you may have had a point a few years ago, the tide has turned, and huge changes are expected on Facebook, for instance:
Earlier this year, The Guardian reported that in 2018, 700,000 UK teens and young adults would move away from Facebook to make way for a surge of over 55-year-olds who are flocking to the social media network to keep up with news about their children and grandchildren.
Right now, there are as many 55 – 64-year-olds using Facebook as there are 13 – 17-year-olds. (Source)
The truth, more and more people are turning to social media for business.
Deals that would have been traditionally struck on the golf course or in a boardroom are now made via Facebook Messenger. Consumers are using social media as a way to make inquiries, issue complaints, and to conduct brand and product research.
Businesses that don't have social media profiles are questioned and have started to appear irrelevant or out of touch. 
#2 Delete Negative Comments To Maintain Online Reputation.
Most brands get into a tizzy when they receive a negative comment online, and the immediate instinct is to press the delete button.
But actually, a negative comment or rating can have a positive impact, for more than one reason:
Firstly, a negative comment makes your brand authentic and transparent, because most people understand that no brand can please everyone all the time. A negative comment can build trust provided that overall, there are more positive comments than negative, and your brand has responded strategically to those comments.
Responding to a bad comment can turn a disgruntled customer into a raving fan according to the brand's response. Where you may have lost a customer due to poor service, what you do in your response may actually build your business further, because now your initially upset client has been wowed and when "wowed" happens, that person is bound to tell others.
Prospective customers can see how the brand reacts to criticism. Your response is an indicator of how supportive your customer service team is.
A negative comment can harm your business, or build it up, all depending on how it's handled.
#3 It's Hard To Get People To Give Ratings And Reviews.
People who regularly spend time online are found to have increasingly short attention spans, as they are bombarded with information, requests, and offers, but most would be happy to take the time to share their positive brand experience.
But even when people experience exceptional service, they will never go and look for places to leave a review or provide a rating, because:
They would not think to,
It's too hard and
Takes too much of their time.
And so you have to ask them for a recommendation or review and make it easy for them to do so.
It is pertinent that you should know that according to HubSpot, 71% of people say they are more likely to buy from a company that has social media referrals or recommendations.
Successful companies know this and have long realized that positive customer feedback is the most powerful form of advertising, so they integrate positive feedback loops into their sales processes in order to encourage satisfied customers to confirm a positive client experience.
Getting reviews, recommendations, positive comments and ratings on social media is a piece of cake when you a) provide exceptional service, b) ask for feedback and c) make it easy for people to accommodate your request.
#4 You Need To Have A Massive Following To Have Success.
There is a false belief that brands need a huge amount of followers in order to be successful. But wait, let's back up a moment…
Success depends on your objective. But honestly, what's the point of a mass of followers if that's all you have?
Many companies pay to have a huge social media following, and yet, all those followers have not served any real purpose.
What's the point of that?
But engagement…well, that's a whole different story altogether, You can only get engagement when you gain your social media following by providing content that is of value and makes a real difference in your customers' lives.
When brands are able to engage with their followers, that does wonders for your online reputation.
#5 Create Accounts On All Major Social Media Sites And Pay Equal Attention To Each.
Bearing in mind that each objective must be different for each platform according to what the social media network's objective is, here's a question you must answer before getting on to social media:
What is your brand's objective for each social media channel? 
That is the key question.
And to find the answer, you need to know:
Who your target audience is on each platform. It's no use trying to build up followers on Snapchat for example, if your target audience is men between the ages of 40 – 55 because you won't find them there. And there's no point spending money on trying to build a following of young adults on Facebook because most of them are on Instagram.
On each platform, what is it you want to accomplish with your audience?
Who would be responsible for maintaining each network? If you don't have the resources, it's better not to stretch yourself too thin by setting up and running accounts on all major social media platforms. It's far better to choose one or two platforms and give them the proper attention they need to build your brand because if you don't manage the channels you are on, that can damage your online reputation instead of building it.
While you shouldn't be on every social media channel, you do need to choose one or two to focus your online marketing efforts on, because not being on any is the worst you can do for your online reputation.
We Value Reputation,
Let's Rebuild Yours.
A High Reputation Comes With a Cost, Put Value on It.
#6 Focus On Product Promotion.
One of the greatest mistakes companies are making, is to only post about their products or services.
There's not much value in that for your target audience, unless you're a special deals site or similar.
Take a look at the results of two very similar companies on Twitter:
Home Etc., a home store company, only posts about their products. As such, they only have 224 Twitter followers.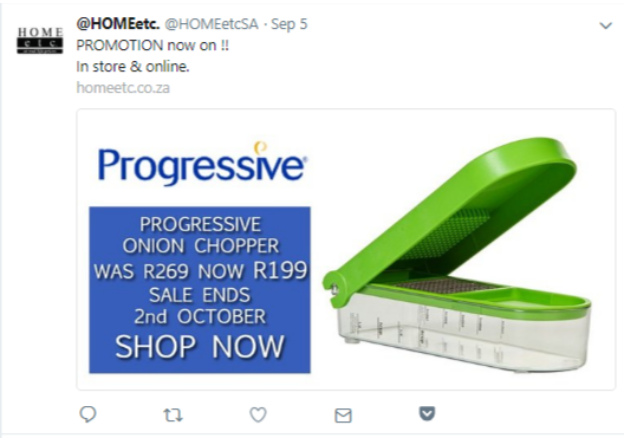 Now compare them to At Home Stores who make a point of retweeting posts about them by their target audience. This, of course, builds relationships, trust, and rapport with the people they most want to engage with. Unlike the small number of followers Home Etc. has collected, At Home boasts of 8268 followers.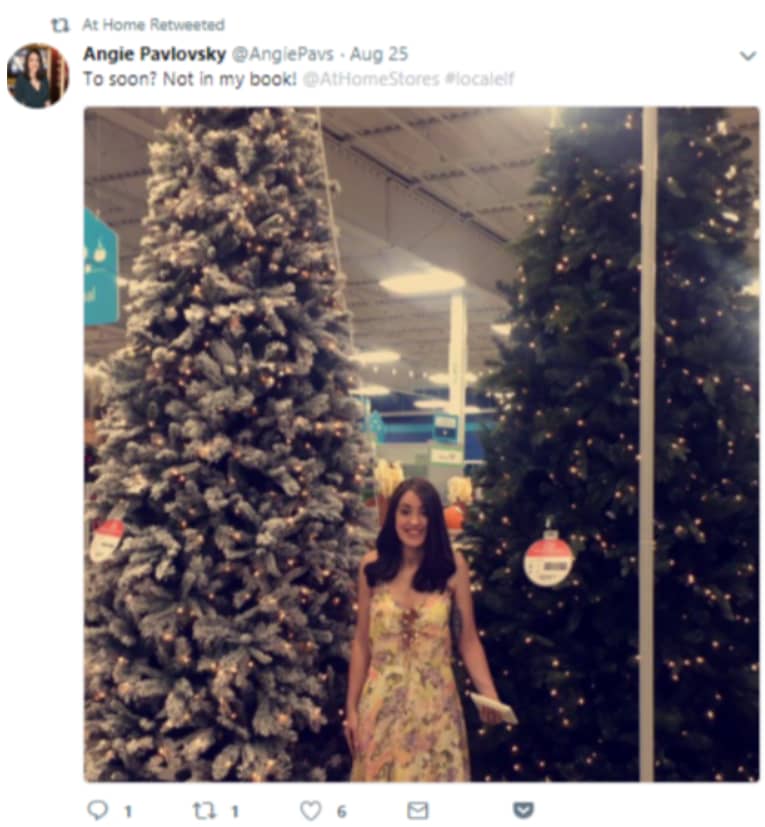 While you may certainly include posts about your products or services, focus on adding value or entertainment instead of purely promoting. To do this, you need to understand your target audience and what issues they need help with, it can go a long way in solving their issues and improving your social media presence.
#7 Post Things That Will Interest All Types Of People.
One of the greatest online reputation myths is that businesses must target all types of people on social media, but when you do this, you're missing the point entirely.
This is because any message you put out there is going to be diluted if you are not focusing on the only people who matter to you: those who will end up buying your products or services.
There's no point in attracting followers who won't be benefiting you.
Know your audience intimately, post according to their typical social media personality traits, and concentrate on engaging and building relationships with them.
Final Tips To Preserve Your Online Reputation:
Trust is the key when you're trying to sell online, and positive reviews are a powerful method of building credibility.
Don't think that what goes online stays online: poor reviews on the Internet are likely to also damage your reputation offline.
The best way to protect your online reputation is by preparing for negativity even if it never happens; be tenacious about building your online presence.
While a better reputation does not necessarily spell business growth, it certainly leans towards it.
Whether online or offline, your reputation is your most powerful asset, especially in today's age of suspicion and distrust. Put deliberate processes in place to build it, especially on social media where people are watching you.
Cyber Crimes Are a Delicate Subject That Requires Utmost Care and Attention.
Seek Our Professional Guidance Today and Avoid Unnecessary Risks.