When you are writing an actionable article for readers, there is a delicate balance between selecting relevant information and sharing what is most impactful.
If you are an attorney or law blogger, there are dozens of great tools and resources that can help you manage your blog, identify trending topics, and improve the overall quality of your content.
Of course, we cannot include all of these tools in a single post, so we will focus on several of the ones we consider indispensable.
Staying Ahead of the Game
Staying ahead of the game with your "blawg" (law blog) is important—you don't want to waste your time writing about topics that no longer capture anyone's interests.
To stay up-to-date, you can use different tools to monitor news sites such as law.com and other law blogs. Feedly is a tool that offers you a single interface for tracking recently published news stories and posts. It's available for both mobile and desktop.
If you are serious, NewsWhip provides you with insights into the next breakout story on social media, even before an article goes viral. The tool measures and predicts content engagement in real-time, and also tells you what has worked in the past. But with an annual starting price of a couple of hundred dollars per subscription, it may not be the most affordable option.
Knowing What Works
Another way to know what works and to learn about the type of content that has the potential to go viral is through BuzzSumo, which is a subscription service that helps you find the most shared, most trending, and most linked content on the web.
You can filter content by type—e.g. infographics, how-to articles, list articles, videos—by language, by publishing date, and other criteria. Additionally, BuzzSumo allows you to follow other law bloggers that create viral content on a regular basis and also provides a monitoring feature.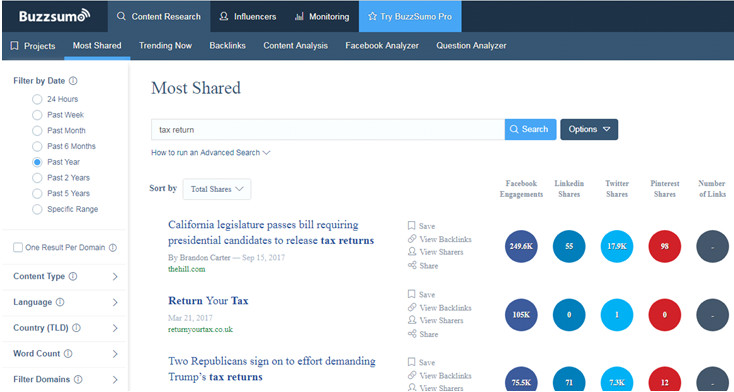 Legal Resources
Legal resources are great if you want to source stories and browse law sites.
The Cornell Law Library Legal Search Engine is free and allows you to browse millions of law-specific resources.
Google Scholar lets you limit Google search results to academic journal articles, dissertations, and theses.
Law.com offers a free dictionary for legal terms and definitions.
Digital Expungement shares information about suppressing unwanted or defamatory content online.
Staying Organized
Establishing a blog and following a strict publishing schedule often requires you to use tools to stay organized. You don't want to accidentally publish two articles on the same topic, and it's a good idea to take notes whenever you think of a topic for a new article. In fact, one great feature of Evernote is the ability to access your notes while you are on your computer at home or at the office, as well as while you are on the way to meetings using your smartphone. Because all data is stored on the cloud, you can share your notes with your friends and colleagues.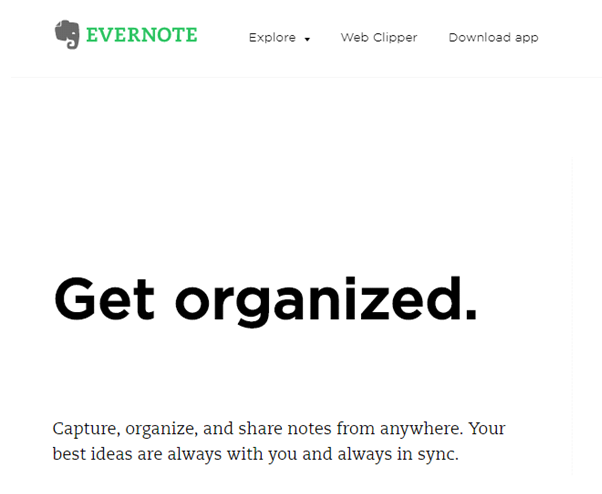 Conducting Keyword Research
Keyword research helps you to learn the exact queries people type into search engines to find what they are looking for on the web.
Google holds by far the biggest market share, so you can limit your keyword research to it and ignore Bing and other search engines
The free Google AdWords Keyword Planner provides information on the monthly search volume of keywords, suggests a list of related keywords that users are searching for, and shows historical data, which comes in handy if you want to know whether people are increasingly interested in a certain topic.
Content Quality
The key to a successful law blog—one that has articles that rank high on Google, generating additional traffic, and that gets lots of engagement on your Facebook and Twitter—is to consistently provide content that has value.
Here are a few tools that help you do that:
Headlines
CoSchedule Headline Analyzer analyzes your article headlines and makes suggestions for improvement.
The tool is simple to use, and you can sign up for a free 14-day trial to find out whether you like it or not.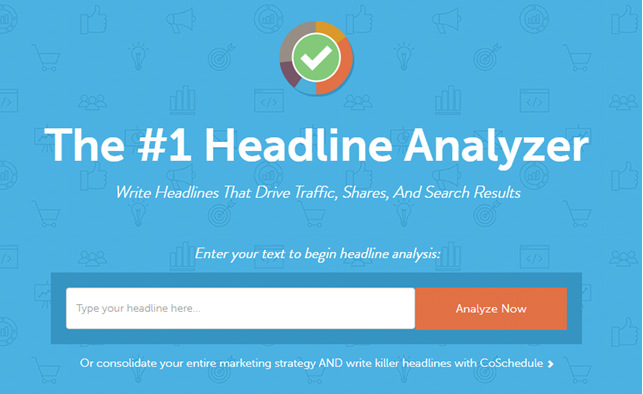 Readability
Your writing should be easy and understandable for an average user to make a higher impact.
Grammarly is a tool that proofreads your posts and finds more than 400 different types of grammatical errors, detects plagiarism issues, and highlights poor word choices and provides you with context-optimized vocabulary suggestions.
Images
Adding images to your articles helps break up walls of text that would otherwise look dense and imposing. Using these, along with breaking up your posts into short paragraphs and including bullet points or lists, are great ways to make your articles more reader-friendly. Pixabay and Pexels are two sources for free stock images. You can also use Freepik to search for vectors and illustrations that are free for personal and commercial use and almost never require attribution.
Collecting Leads
Lastly, MailChimp is a practical tool for collecting leads. Visitors may populate the forms to sign up for your newsletter, ask a question or request a quote for your legal services.
MailChimp is available with either a free or a paid plan. It offers many email templates for you to use. The tool is a compelling option if you want to automate your email marketing.
Conclusion
The above-referenced tools are trusted by Blue Ocean Global Technology, our strategic partners and clients. Some of them are paid or require a subscription, while others are free. Test and consider the application of each tool to improve the efficiency of your writing and content production.
Worried about your image online?
Our experts can help. Call us today.