Ones That Cost Nothing
The free internet has its own soul, and it's great for marketing. There are many ways to promote and share you brand online for free:
Register on business listings
Local exposure is something that small businesses have thrived upon simply by making profiles on local listing sites that are visited daily by interested people looking to find new places and services nearby.
Some of the big dogs in local listings are Google, Yahoo, and Bing. Many others, such as Yelp and Foursquare, have made a name for themselves as tough competitors.

Learning about these three components is key when developing your profile:
normal listings
map-centric listings
mobile listings
People looking for your business or similar services will be able to view it once you have completed your profiles and filled out all the details. Most websites make their money when they charge for logos, images, and branding enhancements; they usually provide the profile for free.
Business owners have trouble keeping up with multiple listings. Websites like www.yext.com can help for a small fee.
Get your interview published
When you have a game-changing idea, the best approach would be to classify it as "innovation" or "entrepreneurship". Categorizing it and listing it on these websites will allow it to be viewed by aspiring innovators, and it will resonate with the right audience.
By being published, you will create a buzz that will attract curious people towards you and your business. In addition to the traffic, it will also give you one more positive presence on the Internet that will fill search results.
IdeaMensch is a platform for entrepreneurs to share their journey. This website will teach you how to give and conduct a proper interview. Publishing an interview is free, and you still have the option to speed up the process and release it on your desired date.
Images capture searchers' attention more than anything else. Anything that is visual has a higher probability of gaining stardom online. Definitely think about creating powerful presentations.
This website will inject life into your presentations. The creative tools offered will make sure that your presentation stands tall above the rest. By creating an "ace" design or slides, it will enhance your work and could potentially be featured on the homepage.
Getting on the "hot" sections on Facebook, LinkedIn, or Twitter is huge; you can do this by using social media shares, and it requires no cash.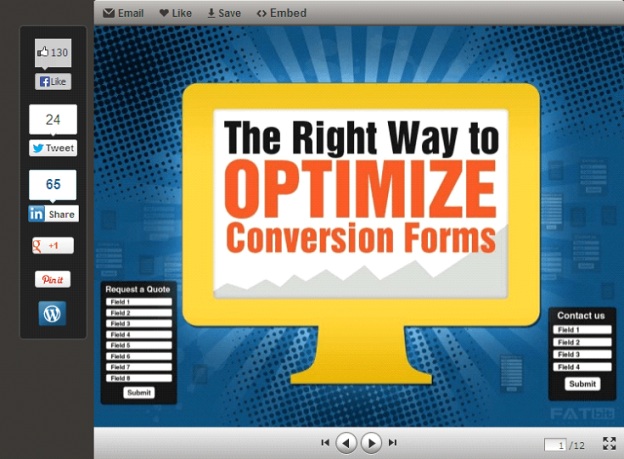 Blue Ocean Global Technology created a biography-themed slide share on serial entrepreneur Neil Patel (co-founder of Crazy Egg and KISSmetrics) to celebrate the entrepreneurial spirit of young tech wizards.
Concentrating first on how you will be able to attract the users on SlideShare can help you build a foundation of immense potential. To assure that the people interested in your company or service visit your site, you have to
Make a bold and short statement about yourself and what you offer;
Provide the link of your site on the description; and
Keep a thank-you slide for the viewers.
Paying for a professional package will give you supplemental features to assure that your slide is truly effective.
Design agencies offer services to create and maintain online presentations so that you don't have to.
Create a promotional video

YouTube and Vimeo are powerhouse video domains, which equal exposure for your presentations when they are uploaded to the sites. Making an engaging video does not require high-tech resources, just a little bit of creativity and resourcefulness.

When directing your video, be sure to keep these things in mind.

Focus on the most important thing about your brand/offering
Humor can work wonders in video platforms
Make it informative and entertaining
Provide a description that tells about you and your offering
Provide links for people to explore and contact you

Once your video is complete, make sure you put it out everywhere on the web!
Infographics have gone viral online. They are creative and help convey what would be boring messages in a fun and exciting way. There is a great deal of upside for those who have a creative knack.
Successful brands use infographics to promote messages and products.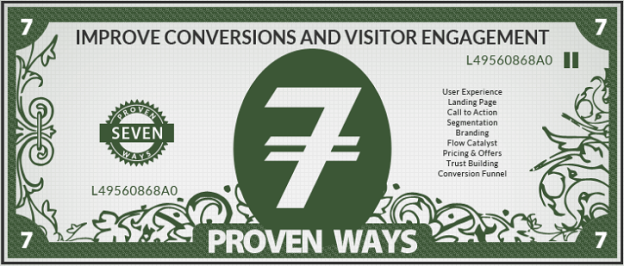 Infographics have no expansion limits for maximum exposure on social media such as blogs, Twitter, Pinterest, and Facebook. Creative enthusiasts can easily come up with unique infographics.
On the other hand, coming up with an interesting infographic can be a challenge. The challenge lies in making an impression, while at the same time getting your business message across. It's essential that your message and image make sense together. Hire a professional if you feel your business needs creative input.

You might be just starting to enter the online presence world, but there are established professionals there already. Whether they are on Facebook, Twitter, or Instagram, they are everywhere.
Getting these people to somehow share your ideas, pictures, or writings would be very beneficial. When just 10 of these prestigious people share your material, you have actually captured thousands of users that follow them.
Nothing is better than a referral from a trusted source.
Increase your web presence
The more positive references relating to your content, the better your online presence. A Facebook page and LinkedIn and Twitter profiles are essential to any credible brand.
Flickr and Pinterest are great for visuals. Make sure you fill out the necessary descriptions and profiles so that your visitors can verify that it is you. A solid written bio will enhance your placement in search results.
An SEO expert is key when creating such social campaigns because they will help you minimize mistakes and optimize traffic.
This approach aims for long-term success.
In order for your message to reach the desired audience, it will take more than just advertising. Guest blogging allows you to share your industry knowledge, and it will help you place related links in appropriate places.
If you guest blog on multiple platforms, you can create a base of followers that are intrigued by your thoughts and actions. Posting consistently on credible guest-blogging pages will increase your social profile in search engines and will add value to your brand.
Make sure that when you blog and post that your information is intriguing. Links that are within your post will most likely not be able to stay on the post. This means that your content must be impactful to capture the attention of users and readers.
For social media, http://socialmediatoday.com/ is widely favored; for online marketing, http://www.business2community.com/ is quite popular.
(NOTE: Guest blog only on platforms relevant to your industry.)
You can also make lenses on http://www.squidoo.com/ to share your insights and build a following, and http://hubpages.com/ is widely famous for sharing information.
The links above are the best tools to use to expose your brand and business. They are more than just a way to get noticed online—through online communities on these sites you can reach people who are interested in your thoughts and ideas.
The Most Important Thing
Having an elite website is essential for optimizing marketing and promotional links.
Your chances of success depend heavily on the appearance of your website, because it doesn't matter if you have the best product, business, or service—if your site is not legitimate, it won't succeed. This is where anyone that likes what you say or sell is going to go, so marketing is a key feature of success.
Ensure that your website matches the message you are trying to convey. If for some reason this is not the case, you can hold off on promoting your website. The number one thing you should do is focus on your key to success, which is your website.
Effective Search Engine Optimization requires a day-to-day commitment, be safe.
Get in touch with us for professional guidance.