When potential customers do multiple Google Searches for your business's name, they will often receive auto-completed search suggestions that can be, well, a bit unflattering. Common ones include "Your Business – Scams" or "Your Business – Bad Reviews", among others. These automated suggestions can be harmful to your business's reputation. Proactively influencing the suggestions Google provides internet users trying to learn more about you or your business will positively impact your opportunity set with prospective clients, partners, employees and investors.
What Are Auto-Suggestions?
When you enter any search phrase into Google, the auto-suggest tool produces suggestions in a text box below the main search window where you are typing. You can then click on one of the suggested search options, simple as that. This tool can be influenced to include suggestions that will help promote your business, leading more internet users to your website, and positive information about your business.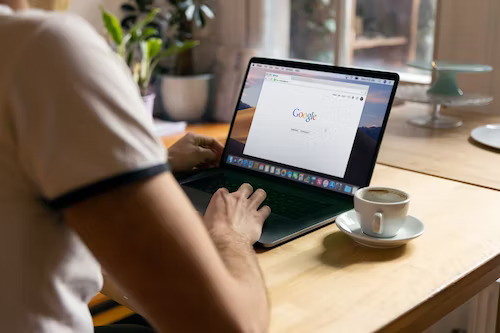 How Does It Work?
Typing anything into the Google search box prompts the algorithm to create predictions about what you are searching for, instantly creating a drop-down list of related words, sentences, and possible related searches. These predictions are based on multiple factors, such as the popularity of certain topics, and the freshness of information. The predictions will often show choices such as:
The terms you are typing
Related searches you have made in the past
Popular or trending queries that other users are currently looking for, including stories and searches directly from "Trending", which is intended to help users complete searches faster
You can then select a query from the drop-down list that matches or is related to the one you intended to enter, or you can complete your own search in the search bar
What Are The Effects?
Some of the autosuggestions can help Google users find your website by directly linking them to it or leading them to search results with links. For example, let's say your name is Andy Warhol and you run a modeling agency. If you manage to get "Andy Warhol modeling agency" to pop up as a suggestion when users are searching for "Andy Warhol", you are greatly increasing the chances of directing new visitors to your site. In contrast, having "Andy Warhol modeling scam" as a prominent search suggestion could be devastating to your business. Your goal as a business is to avoid harmful suggestions while trying to influence the suggestion tool to populate the box with choices that will promote your business.
Methodology
To influence Google's auto-suggest, marketers will often try to get people to perform Google searches of a specific sentence, and to do so as many times as possible. In the Andy Warhol example above, getting a large number of people to do a completed search for the phrase "Andy Warhol modeling agency" in Google a large number of times could cause Google to include that phrase as a search suggestion when users begin typing "Andy Warhol". However, this method of influence requires consistent searches over time. So, if you get 1,000 people to do the desired Google search repeatedly for a day, then you'll get that phrase into auto-suggest quickly, but only briefly. If nobody searches after that, it may disappear from the suggestions list just as fast.
Auto-suggest was created primarily to reduce the typing time of users through query predictions. Some of these suggestions can be incredibly useful for marketers, as they can be sources for keyword suggestions, content ideas (learning what related things people search for when they search for you), learning about user intent, and other data-driven tasks. Whether you are a marketer, SEO professional, or a casual user, there are many ways to make the most out of auto-suggestions.
#1 Google Search URL
The first step to influencing auto-suggest results is to select the suggestion phrase you want, and then create a website address for Google that represents that search. If you Google search "Andy Warhol modeling agency", the resulting search page will have a very specific URL, not just the standard "google.com". It will be a long address with many numbers and letters. Inside this URL will be the search phrase "Andy Warhol modeling agency". You can then provide your website visitors with links to this URL and include it in other marketing messages. Google will then automatically search for your desired phrase when they click on it.
#2 Finding People
Google search URLs can be posted to any of your websites. Include an invitation to your visitors to click the link. You can also include links to any email newsletters, Facebook fan pages, Twitter accounts, blogs, or other places where you post online marketing messages. For offline advertising, request Google searches of your desired suggestion phrase. For example, in a radio commercial, ask people to Google "Andy Warhol modeling agency" for more information. Listeners interested in your business might then go to Google and search the phrase, reinforcing it as an auto-suggestion.n they click on it.
#3 Carrying Out Keyword Research
Google auto-suggest can be a powerful tool for researching keywords. It's a great place to start the early stages of developing content and implementing organic search strategies. Because auto-suggest show a list of keywords based on popularity, you can use those keywords to kick-start your plans for SEO.
More importantly, long-tail keywords can give you valuable ideas, as they can help you fill content gaps, and offer many possibilities within a brand's niche in terms of high-value blog posts and educational content. Please note: You must sign out of your Google account by using Incognito mode. This will provide you with more anonymous, and therefore more unbiased, results from auto-complete. Auto-suggestion alone is not enough, however, as Google limits the number off suggestions given by keyword. On the other hand, the keyword tool pulls data straight from Google auto-suggest and Keyword Planner for Google Ads.
#4 Learning About the Search Intent of Other Users
There have been many changes to the way that Google ranks keywords. Today's Google algorithm places more emphasis on the intent of a keyword search than the volume of searches. The feature creates a list of popular and trending terms that other people are also searching for. Auto-suggestion provides you with a list of high-volume, long-tail keywords, but it also sheds light on the intent of the users making those searches. It can help marketers view related keyword search volumes, and their variations, to compare different stages of user intent. This method takes time but is an invaluable addition to a high-quality Search Engine Optimization strategy.
Google auto-suggest plays an unexpected, and often overlooked, role in business and marketing strategy. Searching on Google for a name, a brand, or a company brings up many related potential search terms and trending topics, including what other people are searching for at that very moment. You should never ignore it, and always ensure that it is consistently managed and influenced in a way that benefits your business.
Effective Search Engine Optimization requires a day-to-day commitment, be safe.
Get in touch with us for professional guidance.