In this day and age, the hardest thing to accomplish when looking to establish a web presence with a company is actually quite simple. People don't even know where to begin branding themselves in order to drive more traffic to their site on the web.
In this article you will find some guidelines so that you can begin establishing your online presence.
First, let's look at ones that will cost you money.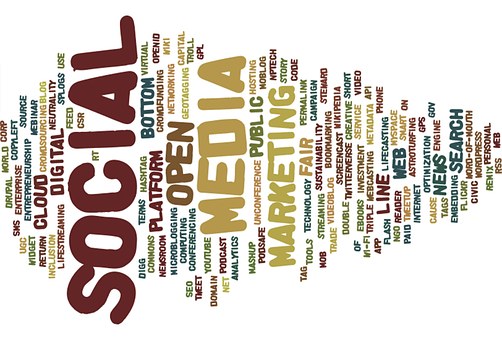 AdWords Campaign
Google created amazing software that allows a user to create ads as texts or banners, which come up in relevant searches from users. This is called AdWords.
This product charges the owner of a company only when clients click on the advertisement, which is essential to a small business owner.
http://www.google.com/adwords/express/
Being able to select the keywords, understand the analysis given, having a budget to afford it, and managing your tracking campaign is necessary to successfully use AdWords.
Yahoo! Advertising Solutions
While Google is the granddaddy of search engines, Yahoo! runs a close second. For the right price, Yahoo! actually has an effective marketing solution for business owners looking to expand their web presence.
Yahoo! is different from Google in the sense that they advertise on their homepage. This allows millions of users to see a business or service right away when they visit the Yahoo.com homepage. If you need to target a certain region or country, Yahoo! keeps dedicated pages for reaching out to specific areas, which makes Yahoo! a little more detail-oriented.
If cost is not an issue, Yahoo!'s homepage ad can give you exposure without the competition of your rivals, as with AdWords.
Here is a link for more details about Yahoo! Ad offerings:
http://advertising.yahoo.com
sion as well as the quoted prices.
Get Featured on Websites Relevant to Your Industry
A great way to gain exposure is to earn a feature spot on a website that is relevant to your industry. This assists you in getting in front of traffic that is interested in your product or service. If you have technology-focused products or ideas, then getting featured on websites like TechCrunch (http://techcrunch.com/) and Mashable (http://mashable.com/) can give you extraordinary exposure.
One of the biggest challenges business owners have is locating the right sites with the right target audience. You want to be sure that your marketing will be effective.
The reason is because, more likely than not, you will incur a charge when grabbing their audiences' attention.
Advertise Through Blogs
If your business lacks the punch or twist that makes it stand out, the best way to go about making your presence known is to contact someone who specializes in advertising. Posts can only stay at the top for so long until something new and better comes in and takes its spot. However, ads stay consistent for as long as you can afford them.
Web hosting companies should locate their advertisement on websites and blogs in order to share their information.
An example of efficient advertisement would be a florist business posting ads on wedding and catering blogs, because the traffic there is more likely to be interested in their services.
How can you accomplish this? First, you should locate blogs or credible sites which will allow you to advertise. This site provides sources you can use: http://www.similarsitesearch.com/
Boost your digital marketing efforts.
Blue Ocean Global Technology can help you analyze your SEO strategies.