Cyberbullying is the use of electronic media to harass or threaten someone, typically by sending messages of an intimidating nature. A report published in 2020 showed that 15% of teenagers aged between 12-18 have been victims of cyberbullying. It also revealed that 10-20% of children have been a cyberbully at some point. The most popular platforms where cyberbullying is endemic are Instagram, Facebook, and Snapchat respectively. Cyberbullying is a real and expansive issue for all people, particularly youth and young women. It can have a deep impact on the victims' psyche and cause social phobia, depression, and anxiety.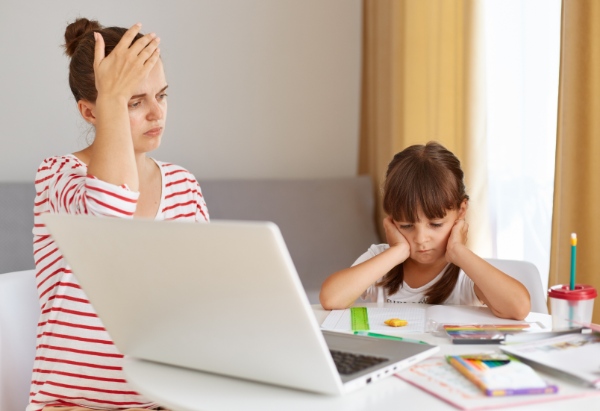 Given the statistics, it is not that uncommon to find yourself in a position where your child is the perpetrator of this misdemeanor. While it can be a distressing reality to find out your child is a cyberbully, parents need to know that they are not alone. Acknowledging the problem is the first step to creating impactful change. Rather than denying the reality, parents must rationalize this behavior and take the correct steps to guide the child on the journey to reform. If you face a similar situation, here is what you can do.
Be Objective
Despite feelings of hurt, anger, devastation, betrayal, or guilt, it is paramount that you separate your emotions from the situation. Focus on your child's motivations, actions, and needs, and find a different time to work through your feelings. Listen without judgment to determine where the bullying took place, the victims' identities, the severity, extent, and access any available documentation of the bullying. Once you have gathered all the objective facts, you can devise a plan for rectification.
There isn't a one-size-fits-all solution. Hence it is important to take into consideration your social environment, the age of your child, severity, and involvement in the bullying when implementing your approach.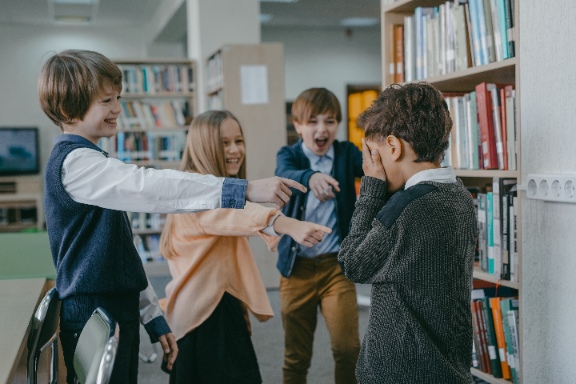 Customize Your Outcome
Like everything else, this situation is unique and should be tackled as such. In order to customize the ideal outcome – that is your child stops the bullying, understands the harm they have caused, and embarks on a journey of meaningful behavioral change – map out specific points in your intervention where you want to see change. This way, it will be easier to measure success and filter out fake remorse from your child simply so that they get out of trouble in the short term. At the same time, it will be easier to objectively come up with a plan to reach those goals.
Identify Those Who Need to Be Involved in the Process of Change
The process of change can be a complicated yet rewarding one. Depending on the extent of the impact, the scope of involvement of authorities may extend beyond your child's primary environment at home, and into their school. A well-thought-out team charged with coordination of the rehabilitation process may include a counselor, sports teammates, school leaders, law enforcement, or lawyers. This is especially true in states where cyberbullying is considered a criminal offense.
Identify who all needs to be working with your child on the punitive and restorative levels and enlist their support. From those who will be meeting punishment to those active on the level of behavioral change, everyone involved needs to work collaboratively to give your child a consistent message – that their actions were harmful – and assist them in turning over a new life.
Identify the Consequences
Some of the ways you can catalyze the process of change can be by taking back some of your child's privileges to make them appreciate the responsibility that comes with the same.
Restrict their internet privileges as they have demonstrated their social irresponsibility online. You can supervise internet access if the child is younger, and for older children, you can consider monitoring softwares that check behavior that is suggestive of cyberbullying.
Restrict their leisure time.
Have them undertake required learning that outlines the consequences of the harm caused by irresponsible use of the internet to help them gain a sense of empathy and compassion.
In addition to apologizing and community work, restitution involves requiring your child to do the best they can to remove harmful and malicious messaging to erase the cyberbullying content and asking that their friends do the same.
Identifying the root cause of why kids bully their peers can help authorities, such as parents, victims, and even the bullies better understand the situation—and provide insights into reforming methods. More often than not, bullying behavior is a reflection of the mindset the person who is carrying out the act is struggling with. The victim is rarely the cause as that could be anyone.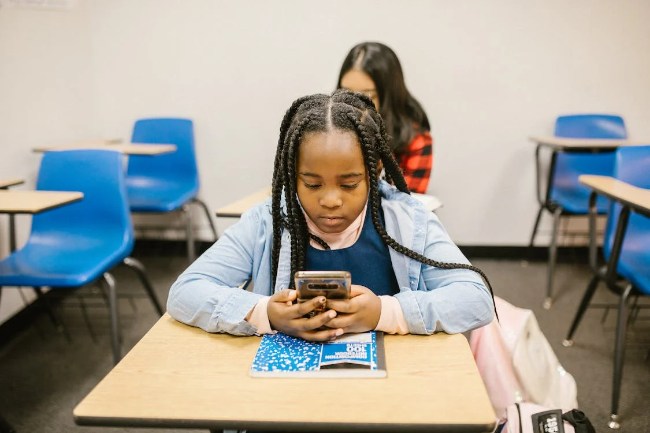 The reasons children bully range from a longing to fit in, anger management issues, or lack of impulse control. A desire for popularity and power among their peers can be indicative that your child may not be doing well in school, is having trouble making and keeping new friends, is disliked by teachers and support staff at the school, and is likely to abuse drugs and alcohol in the future.
Parallelly, unstable homes wrought with abuse can spill over to violence and aggression in school. Victims of sibling bullying can become bullies at school as well. Learned prejudices based on sexual orientation, gender identity, race, and religious affiliation can become a root cause of bullying.
If you have been a victim of cyberbullying:
Speak up in order to find help.

Walk away from the situation to get a clear perspective of how you want to handle things.

Do not engage the bully as you run the risk of escalating the situation. Moreover, responding to a provocation hands the power to the bully.

Report the bullying on social media. Here are the

Twitter

,

Snapchat

,

Facebook

, and

Instagram

guidelines.

Block the bully.

Be conscientious about sharing personal information online and password-protect your phone.

If you know your friend is a cyberbully, stand up for your principles and let them know that it is not okay.
Cyberbullying is essentially a parlaying of the bullying on grounds into our homes through technology. Therefore, today more than ever, it is of great consequence that we, as a society, be aware and take the necessary actions – both proactive and reactive – to stop the perpetuation of this evil.
Are You Someone Struggling With a Cyberbully?
Our Expert Team Is Here to Guide You. Contact Us Today.