It's important to be aware of the various reviews or other content that talk about you on various web pages or link back to you (or your business). The first thing people will do to understand more about you before doing any kind of business with you will be a search on the internet—something so simple yet highly critical in shaping their impression about you. This is why it becomes so important to keep track of the content about you on the internet and take quick action to remove negative content from Google search.
How Do I Remove Negative Content From Google Search Results?
Here Are a Few Ways To Maintain a Good Reputation Online and Delete Unwanted Content From Google:
1. Contact the Owner To Have It Taken Down
The easiest way to remove negative information from the internet is to directly approach the source and ask them to delete or modify the content. If they do so, it will no longer show up on Google search result pages. If the contact information of the writer is available, get in touch with them and ask to have the content removed from the web page if possible.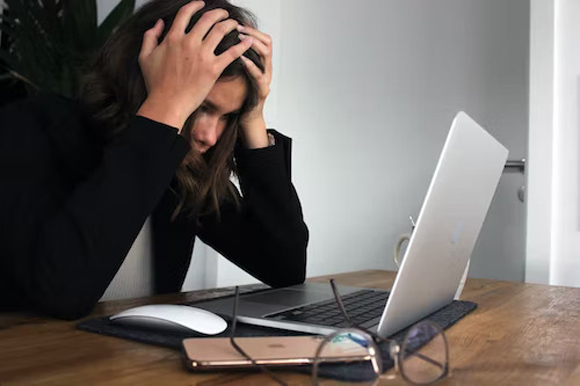 Picture Credits: Unsplash
2. Bad Review Removal Request
In case you're dealing with a bad review on Google, you can file a request to Google directly to have it taken down. Certain content can be removed by Google if it is considered to violate user policy. Some parameters for the same include:
Spam content
Impersonation or fraudulent information
Views which show conflict of interest
Off topic opinions
Depiction of illegal content such as sexually explicit or terrorist content
Depictions or promotions of violence or self-harm
Profanity, hate speech, or other offensive content
You can flag a review which fits into any of these categories as inappropriate. If no action is taken, you can escalate the complaint to customer support. Remember to make the complaint detailed and refer to specific policy violations.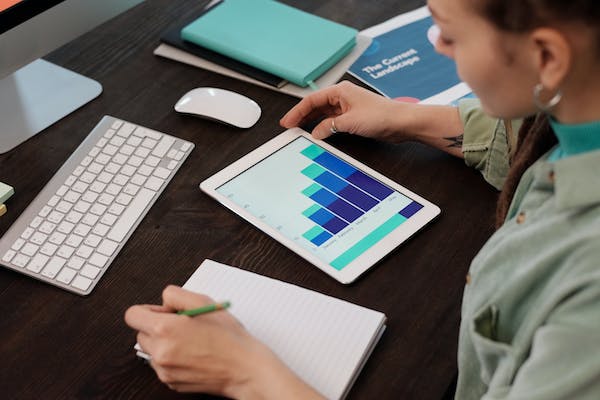 Picture Credits: Pexels
3. Bury Negative Content on Google
If the content cannot be removed, you can approach the owner and ask them to add a NO INDEX tag to the HTML of the web page. This will make it irrelevant to the search engine and it will not rank high, helping bury negative search results from Google.
The discarded search results can also be removed from Google with the help of the 'remove outdated content' tool, used mainly when the information showing up on the search page does not match the current content on the site. If the webmaster has removed the URL but the information is showing up on Google's index, this is a good way to notify Google of the change and have the index updated so that the information no longer shows up.
4. Suppress Negative Results With Reputation Management
If the information cannot be removed, it's best to suppress it completely through proactive online reputation management. This is a technique where preferred content is promoted through search engine optimization, repositioning any undesirable links, and helping in the suppression of negative content.
5. Set Up Social Profiles for Your Business
You're missing out on a lot of brand exposure if you haven't developed social profiles for your company yet, because social profiles rank well in search engine results. Maintain your branding consistently across all social media profiles to leave a lasting impression on your visitors.
Here are some of the most popular social media platforms where you should develop social profiles to maximize your search engine exposure:
Facebook
Instagram
Twitter
LinkedIn
YouTube
Google Plus
Pinterest
All these profiles generally rank high on SERPs, which will further help in suppression of any negative links.
6. Create a Wikipedia Page
The Wikipedia domain is well-known for its power and authority. This authority can be used to add another positive result to the first page of the search results. Wikipedia pages almost always appear in Google search results. If you have a Wikipedia page, it will almost certainly appear in the results, regardless of what market you're in.
You can use this guide to create your page on Wikipedia.
We Value Reputation,
Let's Rebuild Yours.
A High Reputation Comes With a Cost, Put Value on It.
7. Leave Comments on Relevant Authoritative Blogs
Develop a habit to comment on various authoritative blogs that are relevant to you. Set up notifications for respected blogs in your niche, leave comments whenever fresh content is published, and mention your brand when you think it will be of benefit to others.
This method has the advantage of allowing you to rank such articles against your brand name. If you leave comments on authoritative blogs, your brand name will be more likely to appear on Google's first page when someone searches for it.
8. Leverage Business Directories
Business directories are websites where you can easily enter your business information so that others can find you. You will need NAP for this (Name, Address, and Phone Number). These websites are specifically created to assist small businesses to gain more exposure and reach out to their clients. Some of these sites could rank higher for your business name due to their high authority.
Bury negative content from Google by listing your local business on the following prominent business directories:
9. Publish Press Releases
Another strategy to get your brand-related results on the first page of Google search results is to issue a press release. You can post your press release on reputable press release websites. The following are some of the most popular press release websites you can use: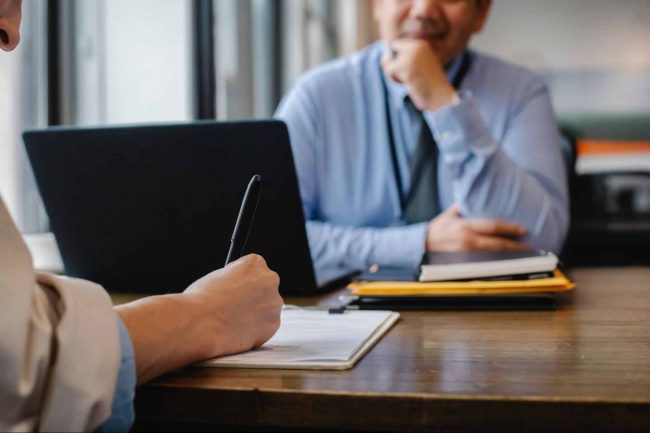 Picture Credits: Pexels
10. Get an Attorney
If the content you want removed is harmful that was stated about you or your company, you will often be unable to do that unless you have legal paperwork to back up your accusations. According to the existing internet law, hosting firms and websites are not required to remove potentially defamatory content unless a judge determines that the content is genuinely false and harmful to you. When all other options have been exhausted, a defamation lawyer is the best option to remove negative information from the internet.
A bad online reputation can leave a damaging effect on your employment, personal life, and even financial prospects in today's digital age. When you come across unpleasant or detrimental content on the internet about yourself or your company, you want it removed as soon as possible. Your best move is to hire online reputation experts to advise you and guide you in swiftly mitigating any damages from negative content.
Frequently Asked Questions (FAQ)
How Do I Suppress Content on Google?
If you can't remove the negative content, then you have to use reverse SEO techniques. One of those techniques is coming up with stronger positive content that ranks higher than the negative one.
Is It Possible to Remove Search Results from Google?
Yes, if the content contains some of your personal information, you can remove it using Google's tools and services. Additionally, if the content violates any law or regulation from Google, then you should contact Google and ask them to remove it.
How Do I Stop My Name from Appearing on a Google Search?
You can't stop your name definitely from appearing on Google searches. However, there are some things you can do to reduce this such as making your profiles private, deleting profiles you don't use, removing any outdated content you have, and opting out of data brokers' websites.
Removing Negative Content Online Is One of the Simplest Ways to Restore Your Online Reputation.
Get in Touch With Us Today to Start Repairing Your Reputation!