Emotional distress or mental anguish is classified as a psychological injury that can be asserted in civil and criminal lawsuits. It can be caused either intentionally or by negligence. Emotional distress can also be caused by a physical injury. 
Before June 2019, you would usually only be awarded money on the grounds of emotional distress if you were also physically injured. Presently, courts might award monetary emotional distress compensation without the act of bodily harm. Typically, defamation cases fall under this category.
Suing for Emotional Distress
If you've been defamed, whether verbally or in written form, you can sue for emotional distress damages. However, you need to have viable proof, and acquiring that is not as easy as it seems. Proving emotional distress is more complicated than proving a physical injury. As a plaintiff, you need to prove the defendant intentionally or unintentionally inflicted mental anguish on you. You have to show that their actions were made with intent to cause you harm or that person or entity failed to act in good judgment and with a certain level of care.
To be awarded money in a defamation case, your attorney must establish the need for you to be compensated for emotional damages. The most common way to establish this in the United States is by consulting psychiatrists and psychologists. If they report that your distress is a direct result of defamation, you'll have a greater chance of winning your case.
Otherwise, doctors' office and hospital visits, prescribed medications, and plaintiff's witnesses can add weight to your claim. A lawyer can also point to the defamation alone. Defamation can make a person unhinged and seem crazy to others. A jury will need to see that the person's behavior wasn't erratic before the defamation. That's where witnesses come in. Friends, family, and coworkers can testify on a person's behalf. If they can convince a judge or jury the person was calm and collected before the event of defamation, there's a much better chance of proving a case and getting compensated for damages.
Rebutting an Emotional Distress Damages Claim
A defense lawyer rebutting an emotional distress claim can insist the psychiatrist or psychologist helping the plaintiff is not credentialed specifically to deal with emotional distress. Most of them are certified to work in the general mental health space. The mental health professional must connect their diagnoses without any break from the cause of said mental anguish. 
Furthermore, medical visits and hospital records are often considered inconclusive. For instance, post-traumatic stress disorder (PTSD) could have been caused by physical or mental abuse before the defamation occurred. Panic attacks might be caused by financial or relationship problems. Previous anxiety can be proved if the plaintiff has been prescribed medications, such as Xanax. These are all tactics a lawyer could use to rebut emotional distress defamation claims. 
Additionally, the defense lawyer can question the plaintiff's witnesses on their credibility and bias. The defendants may be able to amend their defamatory statement in writing or simply apologize. However, the plaintiff needs to agree to drop the defamation charge in light of this. Lastly, the case should be thrown out if the defense attorney can prove that the defamatory statement in question is true.
Tort of Defamation
A tort of defamation is technically a civil legal action brought against a person for making false claims, either verbally or in writing, about an individual or entity. The false claims must be considered damaging to the person or organization's reputation. There are two types of defamation cases:
Slander is when a person verbally defames your character, and the statement is false. Libel happens when an individual is defamed in writing, whether in print, in email, or on social media.
Online Defamation
With the technological takeover, defamation of character today has its own online sect. Online defamation occurs not only in text, but also images, photos, and videos. This is what makes up the bulk of defamation claims nowadays.
Other Names for Defamation of Character
Disparagement

Calumny

Famacide

Vilification

Traducement
Criminal Charges for Defamation
There is no federal criminal law for defamation. However, there are criminal defamation laws in 24 states. Those states are:
North Dakota
South Dakota
New Hampshire
Montana
Idaho
Michigan
Wisconsin
Virginia
Louisiana
Minnesota
North Carolina
South Carolina
Alabama
Florida
Illinois
Kansas
Kentucky
Massachusetts
Mississippi
Utah
Nevada
Oklahoma
Texas
New Mexico
Cases Where Emotional Damages Were Awarded
Some examples of cases where emotional distress settlements were awarded are:
McCormick v. Department of Justice

(Federal Bureau of Investigation), EEOC Appeal 0720100040 (November 23, 2011) (

$200,000

award for emotional distress)

Linehan v. Marion County Coroner's Office

, EEOC Appeal No. 1120080001 (August 24, 2009) (

$200,000

award for emotional distress)

Fonda-Wall v. Department of Justice

, EEOC Appeal No. 0720060035 (July 29, 2009) (The Commission increased an administrative judge's award for emotional distress from $150,000 to

$200,000.

)
In McCormick v. DOJ, the Equal Employment Opportunity Commission did not hold the plaintiff's disability in a high enough regard. The commission decided the defendant acted ineptly. While in Linehan v. Marion County Coroner's Office, they ruled that the plaintiff suffered distress from being fired and was defamed in the press. Lastly, in Fonda-Wall v. DOJ, the claimant was judged to be in constant fear of retaliations from their supervisor, and the supervisor spread rumors about the plaintiff's alleged mental health problems.
Quantifying an Emotional Distress Claim
It's difficult to quantify emotional distress. The process involves several factors, and it's not a perfect science. Claims are typically calculated by considering the value of any mental health treatment, prescriptions, lost work and wages, stress and anxiety, or PTSD suffered from the defamation. 
You can use two formulas to calculate what your emotional distress claim should be worth: the "per diem" formula and the "multiplier" formula. In the per diem formula, the claim is quantified by the level of distress experienced and the number of days it was experienced. The multiplier formula is quantified by adding the financial cost of injuries and then the emotional damages. You multiply 1.5 to 5 by your injury costs to reach that number. The more you're able to assert your emotional distress, the higher the multiplier should be.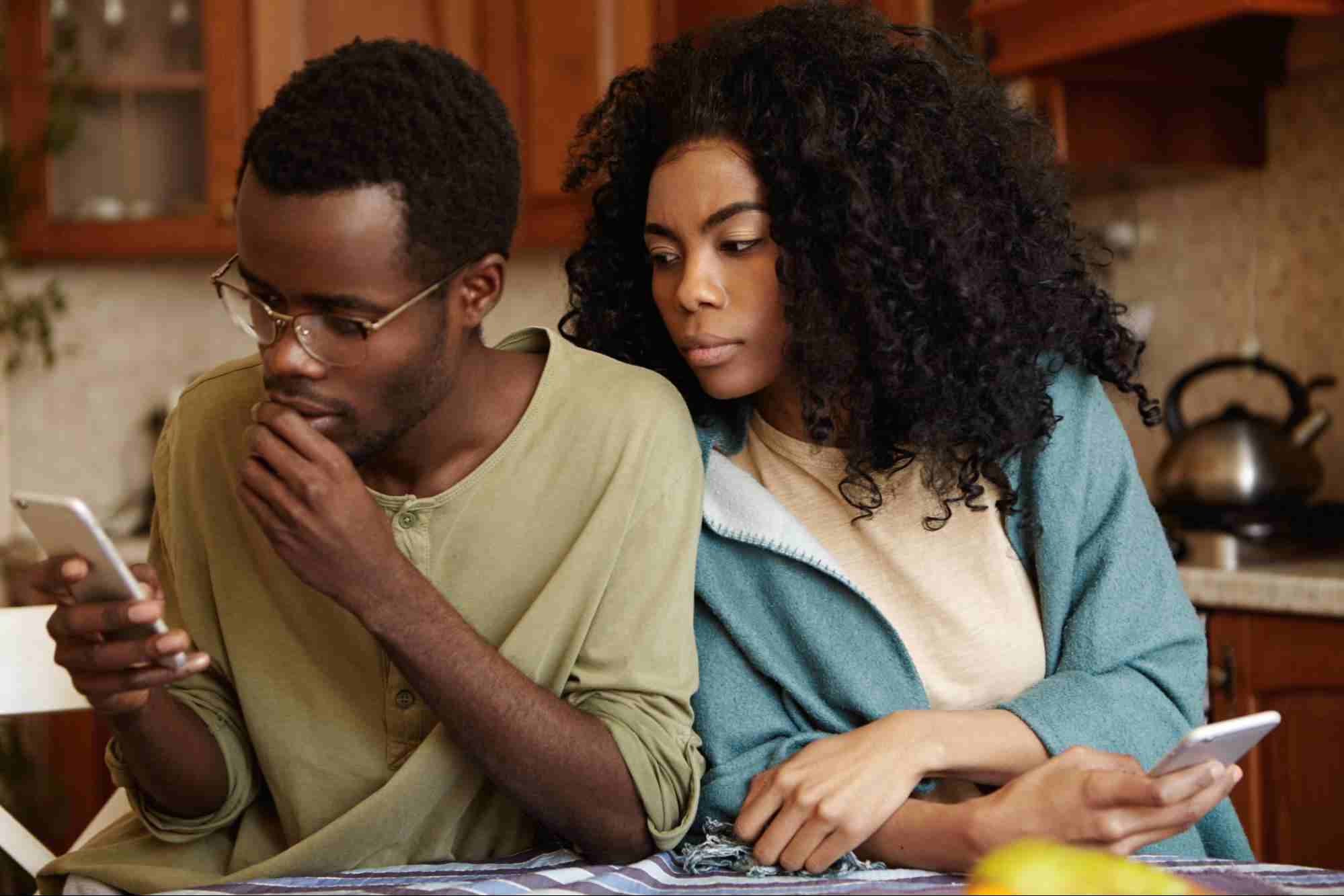 Handling Defamation and Emotional Distress
Defamation of character is a serious issue and results in emotional distress for many. This can lead to psychiatric problems, pharmaceutical dependence, and high levels of stress and anxiety, as well as cause problems at work, or worse, lead to loss of one's job entirely. 
It should be taken seriously and handled swiftly. Make sure you reach out to a lawyer who has experience in or specializes in defamation cases. Also, keep accurate records of any issues after you experience defamation.
Online Defamation Cases Can Ruin a Company's Reputation and Future.
Let Us Help You Sail Through the Crisis Knowing You Are in Good Hands.