When a stakeholder hears about your brand for the first time—be they a potential customer, employee, partner, or investor—they will almost always Google your company to learn more. What they see in the search results is essentially their first impression, except it's even weightier than the first impressions we make as business people at meetings, events, or conferences. Read the full article on 'Entrepreneur' to know more about 'Why Your Company's Online Reputation Matters.'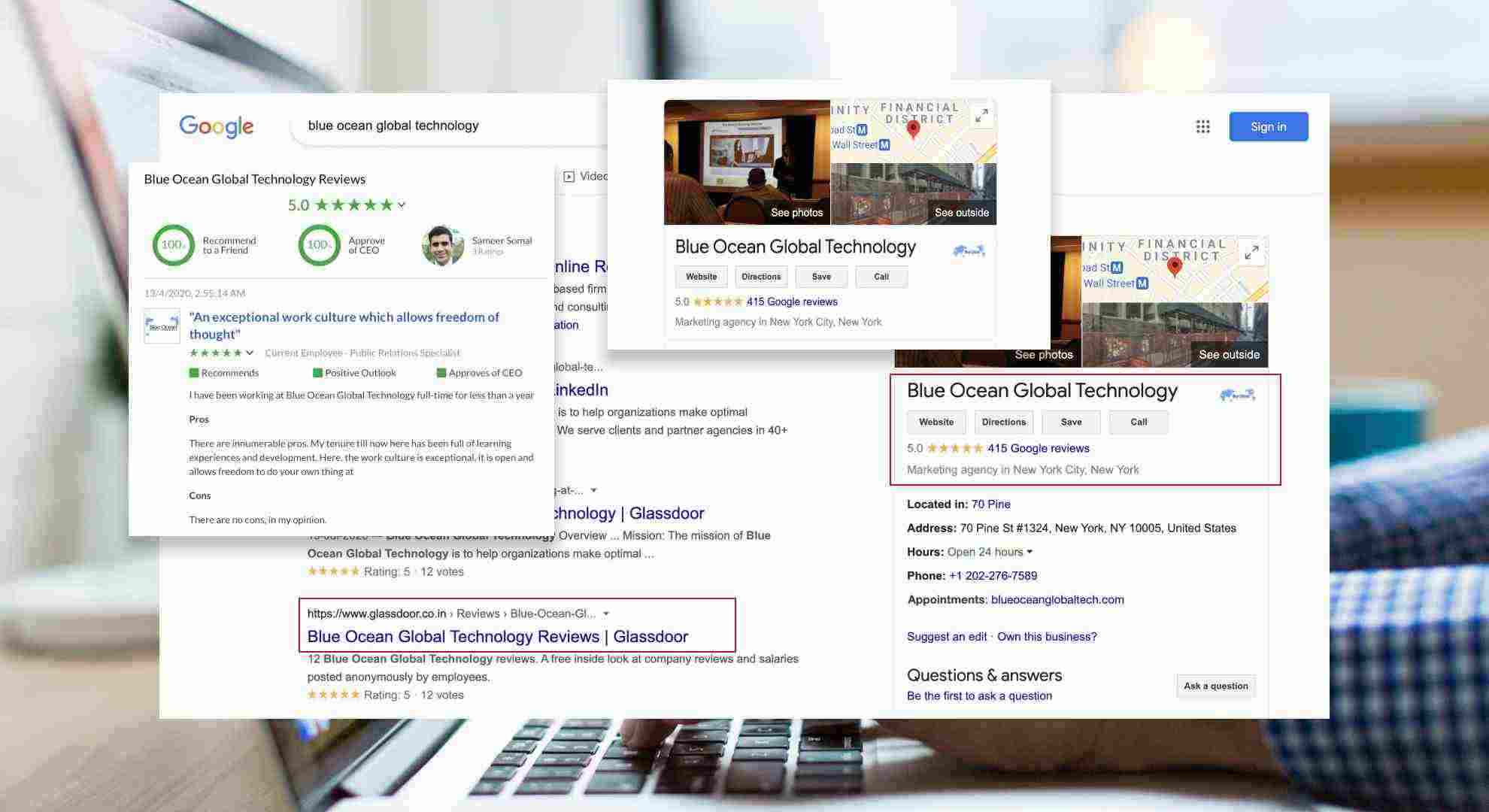 Hire experts at Blue Ocean Global Technology today for building, monitoring, or repairing your online presence. Email us directly at info@blueoceanglobatech.
Online Reputation Management Is Vital to Every Business.
Invest in Success, Call Us Today and Let Our Team of Professionals Help Maintain Your Good Name.