Blue Ocean Global Technology is excited to have received another 5-star review on our profile! We would not be where we are today without all of our amazing clients who leave reviews. Our reputation management services include SEO, social media marketing, and web development. We also specialize in mitigating legal or PR issues a firm may be facing. Our clientele mostly consists of mid-sized business, but we also work for small companies looking to get a start and enterprise businesses looking to expand and grow even more. Clutch helps bring grand awareness to companies all around the world.
The most recently reviewed project on our profile is with a real estate company. We created an SEO campaign by forming a list of buyers to begin email marketing. The client will begin constructing in June 2020 and are already 60% sold!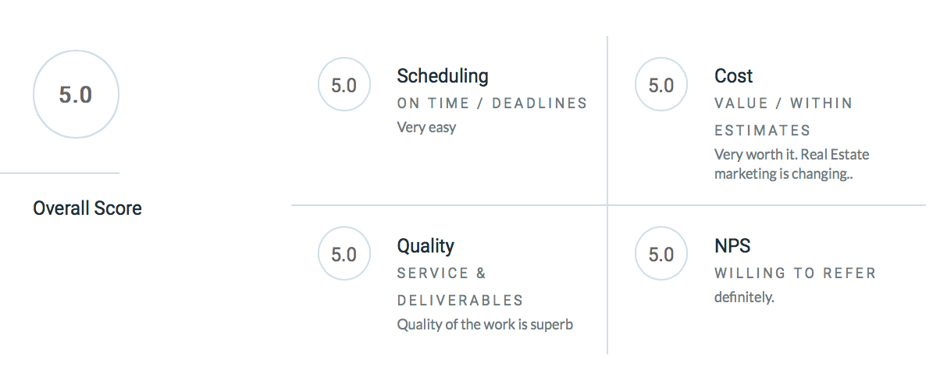 "We appreciate him going the extra mile for us in any way that he can. This type of work is new to us and having someone we trust walking us through the entire process has been great. I think it's good people that bridge technology with industries that are more old school if you will." -Antuan Libos, Managing Partner at JAE SAS
A project we finished a few years ago was developing a WordPress site for a government non-profit. We helped them rebuild their whole site from scratch and made sure to answer any questions they had throughout the project. The client has received a lot of positive feedback from their users.
"I really appreciated the personal touch they incorporated into the work. They were focused on ensuring that we got what we wanted throughout every step of the process. Even now, two years later, they still check in and ask if there's anything we need. Having that kind of dedicated concern has meant a lot to us because we've been burned by other developers in the past." -Mary-Sue Bissell, President at US-Asia Institute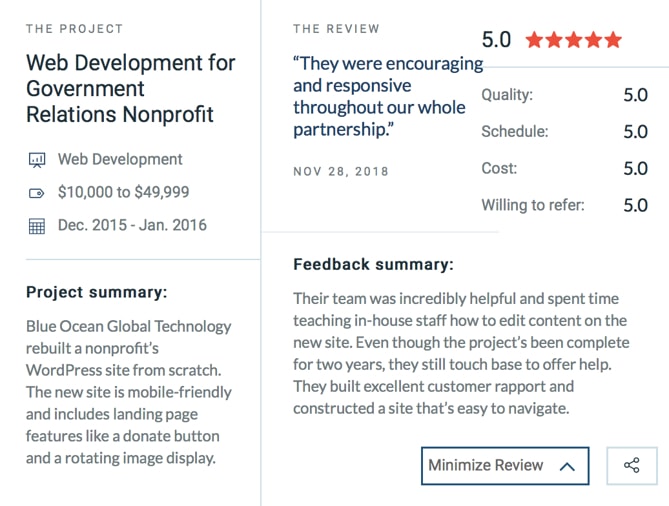 Clutch is also growing and expanding. They have created a blog-style sister site, The Manifest. The Manifest highlights the best businesses around the world in the form of shortlists. Each company profile highlights a past project and clients.
Let us know a little more about your company and your ideas and we'll tell you how we can help. We want to help make all of your wildest dreams turn into a reality.