Social Media is the next 'Big Thing' for marketers and a very powerful gateway for connecting with millions of new people. While 10 years ago we questioned the influence and prominence of social media, today it is integrated with our daily lives and no longer optional. Even experienced marketing executives struggle with choice overload because each platform is unique and requires its own strategy. Businesses must develop a plan and test which mediums their existing and new customers engage are on for future growth.
Here are the 10 social media marketing tips that will help you improve promoting your business on social media: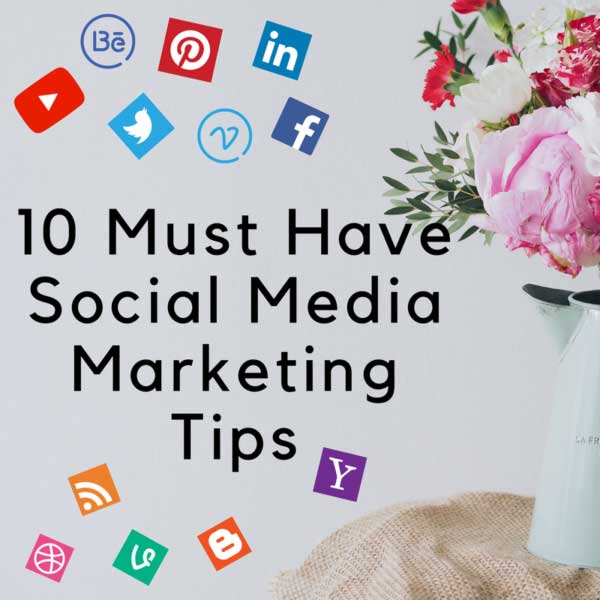 #1. Create a Social Media Marketing plan before you begin:
Planning your social media marketing will help you execute your business efficiently. So, consider your business goals before beginning your social media marketing campaigns.
Here are some questions to ask when defining your social media marketing goals:
What are you hoping to achieve through social media marketing?
Who is your target audience?
What social media platforms resonate with your target audience?
How does your target audience use social media?
What message do you want to send to your audience with social media marketing?
We value reputation,
Let's rebuild yours.
A high reputation comes with a cost, put value on it.
#2. Do a social media audit of your social media presence:
Before creating a new social media profile, perform an audit of your social media presence. The result of the audit can help you assess the landscape to find out what customers, influencers, partners and employees are participating in social media web.
#3. Choose the best social media platform for your marketing:
Different social media platforms accomplish different objectives and cater to different audiences, so develop a unique strategy tailored for each platform. For example, because an e-commerce or travel business is highly visual, one may create more value from a strong presence on Instagram or Pinterest relative to Google+ or Twitter. Facebook is a place people go to relax and chat with friends, so keep your tone light and friendly. And remember, organic reach on Facebook can be extremely limited, so consider a cost-effective Facebook ad strategy, which can have a big impact on your organic Facebook presence as well. Also, thoughtful visual posts, such as videos, photos, or boomerangs, enhance the Facebook experience and drive engagement.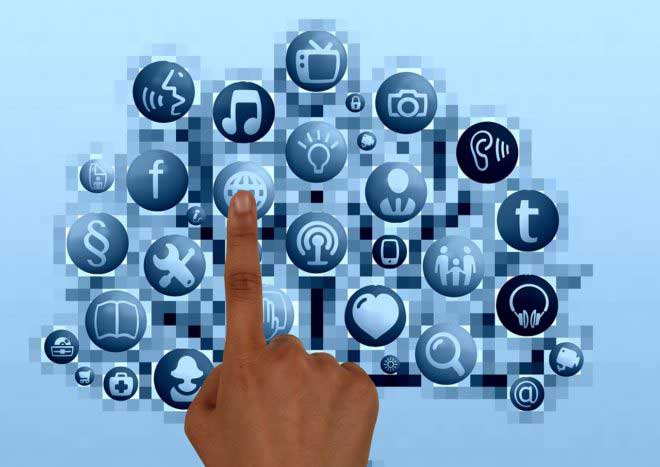 #4. Learn to schedule tweets and social media posts to save time:
If you are managing several Twitter accounts, tools like Hootsuite take the stress out by scheduling your tweets ahead of time. Additionally, managing multiple profiles, social media accounts, and business pages can be overwhelming and time-intensive. Six other comprehensive social media management tools to consider include:
#5. Target and reach your audience better with use of social media statistics:
Social media statistics like Google Analytics support makes your content technically strong and enhance its credibility and reliability at the same time.
#6. Use a blog on your company's website:
Whether for syndicating news, valuable knowledge or sharing an opinion, every company must have a blog on their own website. Blogs drive web domain authority in search results and provide a platform for a company to share valuable content with their social media audience.
#7. Use a social media editorial calendar to keep your content organized:
A social media content schedule is imperative for your social media success. By using an editorial calendar, you can create a social media content schedule that works for your business.
#8. Strategically use SEO keywords in your company's business profile:
If your business is on LinkedIn, use SEO keywords in your company's LinkedIn profile to make it easier for users searching for specific industries.
#9. Optimize your website for sharing on Pinterest:
Make sure you create a compelling website with engaging images and infographics for easy sharing on Pinterest.
#10. Leverage current events:
People turn to social media to interact with businesses, but they also use it to stay current. Keep a track of trending hashtags on Twitter or other social media platforms. This will help you participate in bigger conversations and expand your own following.
These 10 steps will help you realize social media success and expand your opportunities for growth!
Reach out to us to learn how to build a consistent brand that stands out, with expert marketing tips straight to your inbox.
Let us help you in becoming a better marketer. Contact us today!