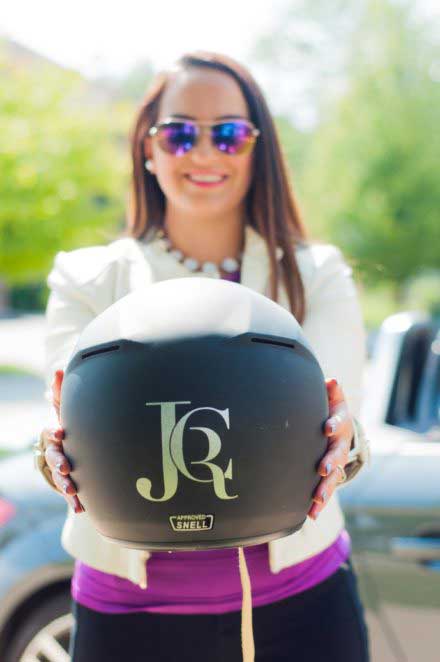 image credit: Jackie Camacho
Blue Ocean Global Technology: Tell us about your first company, JJR Marketing, and what has been the key to your success?
Jackie: JJR Marketing was started in 2006 with one mission: businesses navigate the complex world of marketing. We are about to enter our 12th year in business and the common theme to our success has been the energy infused into every project backed with results.
Blue Ocean Global Technology: How do you spread brand awareness? How is JJR Marketing different?
Jackie: We continue to spread awareness through media placements, speaking engagements, engaging content, and sharing ideas. Some clients have described JJR as a ministry wrapped around a business.
Blue Ocean Global Technology: You have been in marketing business for 12 years. How would you summarize the changes in how clients interact with a firm like yours?
Jackie: There have been two major changes in our industry that have affected firms like ours. First, the conversion from push marketing (features and benefits) to pull marketing (why and value). Second, the access to information through technology that has enabled consumers to make better decisions makes it harder to get their attention. The way that a firm like ours stays relevant is by producing valuable content, creating unique experiential marketing campaigns and using innovation to capture the attention of the audiences.
Blue Ocean Global Technology: Why are you so passionate about empowering Latinas with the confidence and knowledge to make the most informed decisions? Please share perspective on your book series. 
Jackie: I have been in business for over a decade working primarily with Caucasian CEOs, even though it is completely the opposite of what a represent as a young Latina. Since I was so focused on growing my business, I never realized that I would be an inspiration to the Hispanic community until about four years ago when I hosted a birthday party for 31 young ladies as a way to give back to the community and almost all of them were Latinas. I started getting involved with more and more Latina professionals, which is what gave me the idea to create my 7th book called Today's Inspired Latina, launched in 2015. Little did I know that the initial book would become a series that started with one book and 10 authors to now 4 books and 106 authors from all over the world. We have been featured in over 50 media outlets, invited to host an event at the prestigious New York Times and hosted between 500-800 in each of the three book launches in Chicago for the last 3 consecutive years. More information here: www.todayslatina.com
Blue Ocean Global Technology: You launched Fig Factor Media LLC an editorial and publishing services company, focused on helping others fulfill their dreams of authorship. What is the vision and how did your latest venture come about?
Jackie: Most of the decisions that I make are driven by inspirations. Since the successful launch of my first book, I have met with hundreds of people who seek my guidance and best practices on the publishing process. You see, after you work with 3 different publishing houses and publish 7 books, you learn a little bit about how to do it. I decided to make it formal and create a company that could help all of those interested in fulfilling this dream.
Blue Ocean Global Technology: What is the most important advice for PR companies with respect to client acquisition and retention?
Jackie: There is nothing that tops the art of providing an exceptional experience to the customer. If the customer feels that you have his/her best interest in mind, the client will stay with you forever and will become a brand evangelist for your brand.
Blue Ocean Global Technology: How important of a role does social media play in client acquisition and retention?
Jackie: The role of social media is important when it comes to broadcasting the good news of the company as third party endorsement. It is a wonderful way to reinforce the reputation of the firm. We have a rule of thumb when it comes to sharing content and social media being one of the most important vehicles: create the content once, share at least 5-7 times in multiple channels.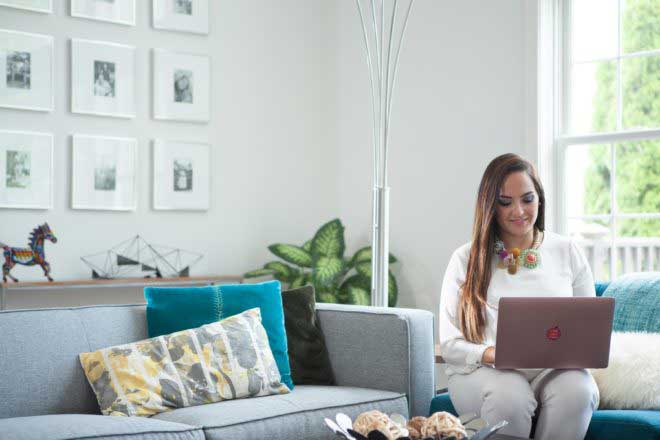 image credit: Jackie Camacho
Blue Ocean Global Technology: Why did you decide to write "Today's Inspired Latina" to highlight the accomplishments of successful Latinas from all over the US?
Jackie: It was an inspiration that started with one book idea (my 7th book) and it now has almost 4 volumes and 106 authors from all over the world. I usually have a waiting list for the next volume when I am not sure if I will do it yet. It has become the most successful book launch in the US for the Hispanic community year after year for the last 3 years.
Blue Ocean Global Technology: You devote considerable time to "The Fig Factor Foundation". Kindly share some information about this organization's mission. 
Jackie: The Fig Factor Foundation was created in September 2014 with a mission to help to unleash the amazing in future Latina leaders ages 15-25. Since our inception, we have had 57 young Latinas that graduated from our program and it keeps growing. Here is more information, including testimonials: www.thefigfactor.org
Blue Ocean Global Technology: Jackie, you are an author, speaker, entrepreneur, mother. What else should we know about you? 
Jackie: I am a pilot as well. I love to fly light sport aircraft with my teddy bear around the state of IL. I call myself "pilotina" which is two words "pilot" + "Latina" combined.
Blue Ocean Global Technology: What has been the biggest challenge in your professional journey and how did you overcome it?
Jackie: The biggest challenge for me has been to accept myself as a young Latina when I was starting my career. I desperately wanted to be someone else since I thought I would be "accepted" into the business community. It was not until I fully and authentically decided to accept myself as a young Latina with dreams and aspirations that I truly became the best version of myself. I have not looked back ever since. I bring my passion, my ideas and results without any limitation of my race, age or gender. I just make it happen!
Blue Ocean Global Technology: What trends do you see in the marketplace that inspire you and your work?
Jackie: I see a lot of trends, but one of most exciting ones is the emphasis on the customer experience. I love, love, love creating contexts of experiential marketing where we can create certain emotions with an audience and inspire them to take a specific kind of action. The colors, messages, smells, sounds combined to create an unforgettable customer experience!
Blue Ocean Global Technology: What is your advice for businesses (large and small) seeking to engage and market effectively to our growing Hispanic and Latino populations?
Jackie: I would recommend the following:
Get to know the audience and sub-audiences (not all the Hispanic populations are created equally, i.e. acculturated, non-acculturated, Spanish dominant, English-dominant, first generation, third and fourth generation)
Craft engaging messages to your audience
Define the right vehicles to reach out to your audiences
Create a timeline or deliverables and make it happen!
Blue Ocean Global Technology: You are a highly sought-after speaker. What are your favorite topics and why do you enjoy them? 
Jackie: I have spoken internationally about various topics, but always seem to gravitate back to inspiration and marketing. On the motivation front, I usually share a topic called "Make your Heart Beep" and Marketing "The 5 Types of Marketing."
Blue Ocean Global Technology: When you are not revolutionizing the marketing industry one client at a time, what interests and hobbies do you pursue?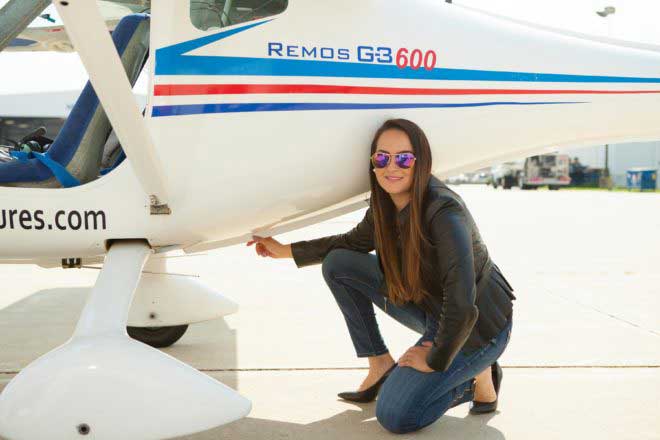 image credit: Jackie Camacho
Jackie: I fly small airplanes, do yoga, read books, listen to music, dance with my kids, race cars with my husband on the racetrack.
To learn more about JJR Marketing, please contact:
Jacqueline Camacho-Ruiz
CEO of JJR Marketing & Fig Factor Media LLC, Founder of The Fig Factor Foundation, Author & International speaker 
Email: jackie@jjrmarketing.com
Connect with Jackie here: LinkedIn Facebook Instagram Twitter